August 2014
From the Editor - August 2014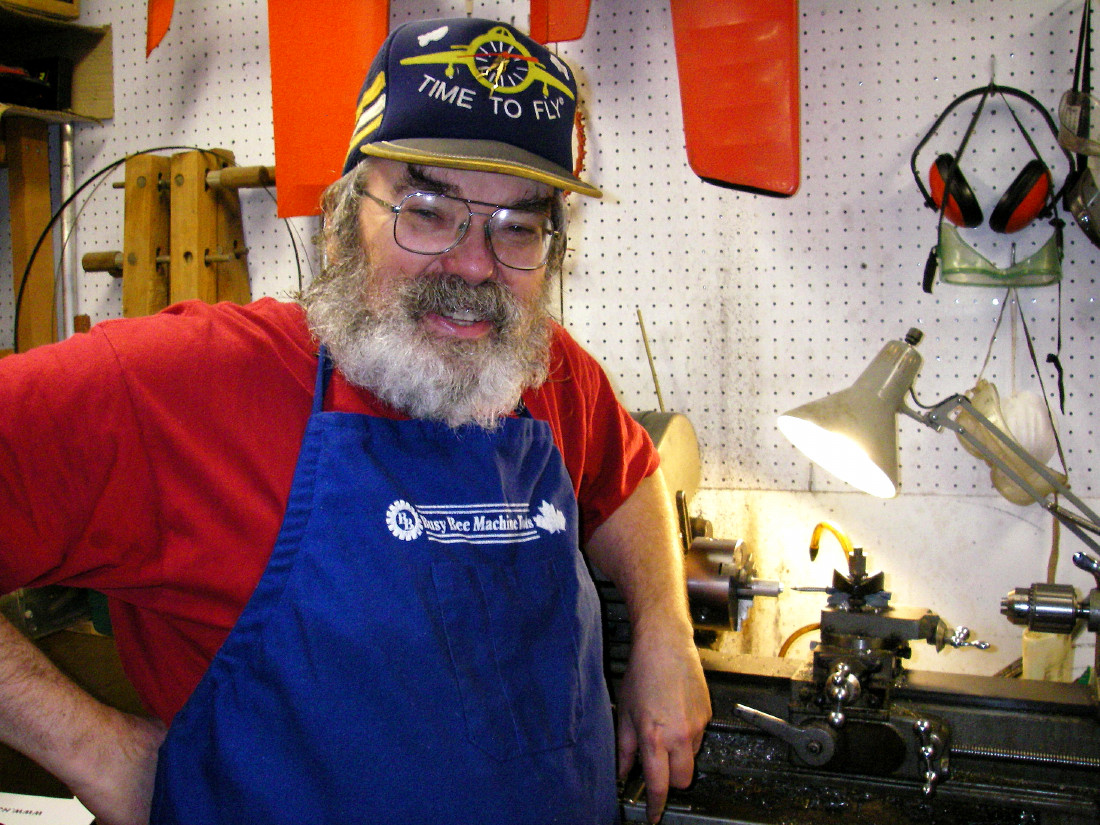 Well, here we go with my second Editorial on the new site, which has now officially been up and running for a month. So far, the site has been playing to very positive reviews! I'd like to thank everyone who has written in to express support for the new venture – means a lot to me. I will do my very best to deserve your ongoing support!
There is still work to be done on the site. The "Contact" button is still not operative, although we hope that this will be sorted in time for the next "issue". In addition, I have still not got around to providing a full list of direct links to existing articles on the late Ron Chernich's wonderful "Model Engine News" (MEN) site. The plan is to include a comprehensive listing of direct links to such articles in my "Engine Articles" list to create a one-stop shopping experience for those interested in a specific engine or marque.
For this issue, I've added engine-related articles on three more specific subjects covering a wide geographic range – the early post-war KO engines from Japan, the MD-5 Kometa from 1950's Russia and the Elfin 50 diesel from Liverpool, England. I hope that you'll enjoy these articles! The earlier articles from the first issue remain accessible through the "Engine Articles" button, which brings up an alphabetical list.
It's my intention to continue to add multiple new articles each issue for a while in order to expand the content of the site to a point where it becomes a useful reference for a wide range of model engine aficionados and thus receives frequent visitation on an ongoing basis. The articles being added at this stage are all pieces which were written in advance of Ron Chernich's greatly-regretted demise but never got posted on MEN. Once I've worked through these articles, I'll have to slow down to my usual article-per-month pace, which is about the best that I can sustain over the long haul!
I've also added a piece under the "Technical Topics" button on the black art of breaking in a new iron-and-steel model diesel engine. I've seen more of these classics worn out prematurely and failing to achieve their full performance potential through an improper break-in than I like to think about. Hopefully a better understanding of the process will help owners of these engines to avoid some of the pitfalls and thus get the best out of their engines. I plan to add a new article in this series each issue unless or until I run out of ideas!
Speaking of future issues, the next issue will not be appearing until October 1st 2014 or thereabouts. This is not due to any slackening of commitment on my part, but rather due to the fact that I'll be in the UK for the second half of August and first half of September. That being the case, I won't be able to assist webmaster Rob Betson in getting the next issue assembled until my return from the UK. Hope you all understand …… I do have other lives besides model engines!
In other news, I've recently become directly involved with the evaluation and testing of a number of new products from the CS factory in Shanghai, China. This stemmed from my earlier in-depth review of the remarkable 5 cc CS OT 30 in-line twin-cylinder diesel, the initial report on which may still be accessed on Ron Chernich's "Model Engine News" (MEN) site.
Over the years, CS managed to acquire a not-undeserved reputation for inconsistent quality control. However, there are now clear signs that they are making a very determined effort to improve both their standards and their range of interesting products. They continue to focus on the small-scale production of engines based on the "classic" design formulas, having in fact become one of the world's primary sources of such engines. This being the case, I feel that their efforts deserve the support of the model engine community – we're much better off with these engines than without them! To back up these comments, I will be featuring my own objective reviews of some of their more recent products on this site. I think that some readers will be surprised ……….!
Another exciting project which is currently underway is a history of the Hungarian MOKI enterprise, which resulted in the production of World Championship-winning engines over a remarkably long period. In this, I am fortunate enough to be the beneficiary of the knowledge and experience of former Hungarian team manager Ferenc Somogyi. It's a fascinating tale which will complement my earlier article on the parallel MVVS initiative from nearby Czechoslovakia. That article too may still be accessed on MEN.
So the work goes on, much as I miss the former interaction with my dear friend Ron Chernich. I know that Ron would expect no less of me, which is why this site is dedicated to his memory, from which I draw my inspiration to continue. There is no shortage of subjects for my further attentions – I expect to be able to keep adding to this site for years to come!
In closing, I'd like to re-state my invitation to any and all readers to submit suggestions, comments on articles or even complete new articles. While I reserve the Editor's right to decide on material to be featured and to edit such material, please rest assured that any and all contributions which do appear will be fully credited.
Until the next time, all the best and keep on flicking and/or cutting metal!
Adrian Duncan
Coquitlam, British Columbia, Canada
August 2014