September 2018
From the Editor - September 1st , 2018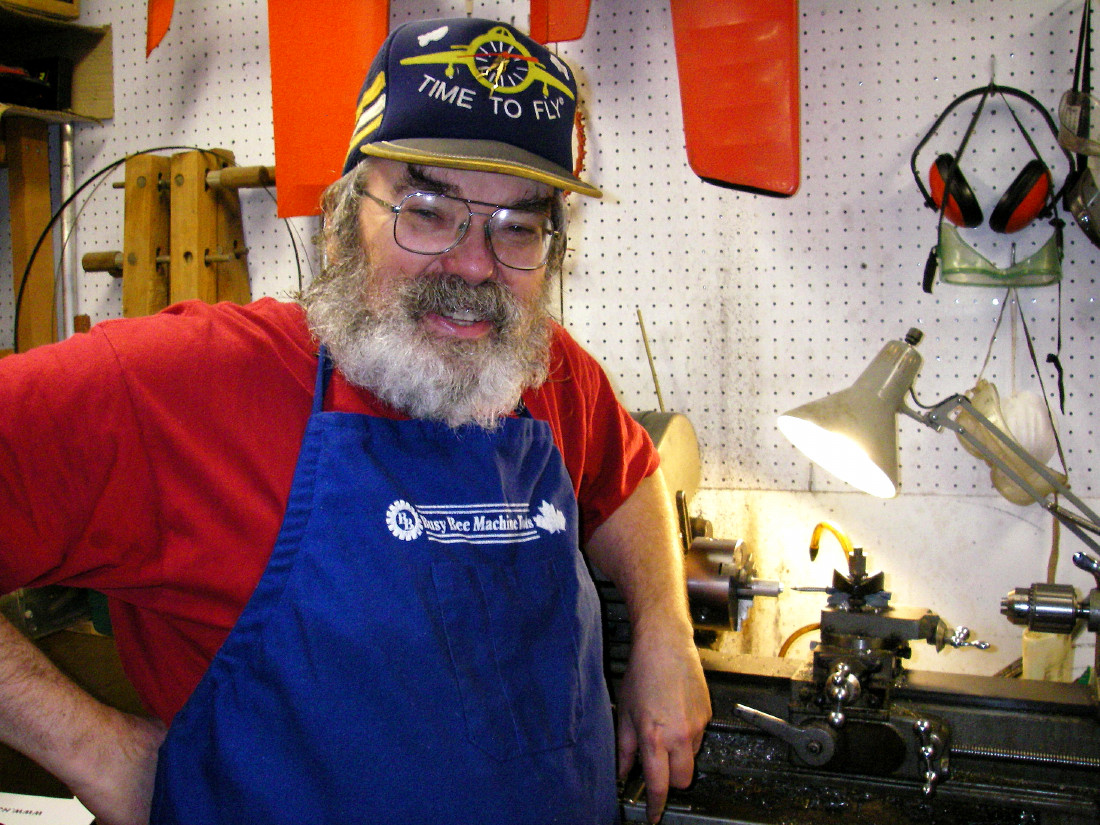 Greetings once more! After missing an edition in July thanks to the intervention of a three week absence on vacation, I've now managed to get two straight editions out on time! I had to prepare this edition a few weeks early due to a trip to Alberta in mid to late August, but here it is anyway! It may be missing a few items of late news, but I'll fit them in next month.

The extreme heat which we've experienced this summer has prevented me from keeping up with the testing schedule which is an essential activity in support of new articles. Consequently, my feature article this time is one of several which I wrote up some time ago and have intentionally kept "on the shelf" for use in situations like this when I fall behind. Hopefully we'll get some cooler weather soon which will allow me to get caught up. However, I suspect that with climate change relentlessly pursuing its unchecked course, we'd better get used to this...............here in British Columbia, we now have the worst wildfire season on record, surpassing the previous record set last year. And there's still no end in sight as we enter September.......

On a more positive note, I'm glad to report that the level of reader engagement with this site held up quite well despite the missed July issue and the competing diversions of summer in the Northern Hemisphere. In July 2018, the last month for which complete data are available at the time of writing, the number of hits rebounded somewhat from the June figure of 434,688 to 458,957 in July. This confirms a continuing high level of site visibility.

The best news was that this translated into a total of 15,206 actual visits in July. This established a new record for monthly visitation, slightly topping the previous mark of 15,144 set way back in December 2017. Clearly those hits translated into a considerable level of interest.

Oddly enough, the increased visitation did not translate into a commensurate increase in the number of pages viewed. On the contrary, the total number of pages accessed actually declined sharply, falling quite significantly from 83,005 in June to only 68,983 in July despite the increased visitation. To me, it seems probable that the major cause of this decline was the absence of any new information in July thanks to the missed issue - people may have been checking in to see what was new and gone away disappointed after finding that nothing had changed. Sorry about that!

It would appear that the new articles each month may be responsible for more of the traffic here than I'd realized. Perhaps everyone who's still interested in model engines has already read the entire contents of the site and is therefore chiefly looking for new material, which wasn't there in July.

It's also possible that people using the site are becoming more focused on specific topics than on merely browsing for their own enjoyment. Perhaps the site is being increasingly used as a reference rather than as a browsing site for readers' entertainment.

Regardless of the reason, the net result was that the average number of pages accessed per visit fell sharply from the June figure of 6.9 to only 4.5 in July - those visiting the site evidently found less to hold their attention. It's been a while since a number this low was recorded. Once again, it would appear that people looking for information on this site were either seeking new material or knew exactly what they were looking for. August may tell the story, since new material did appear that month. We'll see how that month unfolds....................

Despite my repeated admonitions not to do so, people are continuing to try to register on this website. As I've previously stated repeatedly, this has absolutely no effect - it's simply an artefact left over from the generic platform's intended use as an on-line sales site. Since this is not a sales site, the registration feature is redundant and I make no use of it whatsoever. Before anyone asks, I've explored the possibility of removing it, but it can't be done without extensive (and very expensive) modification to the otherwise very useable platform. So the bottom line remains - please don't bother registering! Doing so simply creates unnecessary cyber-clutter, which I don't need! This message clearly needs to remain a regular feature of these Editorials...........
Along with the continued use of the website, the correspondence from my valued contacts around the world has continued to pour in unabated. During the past month I've heard from Andrew Boddington, Maris Dislers, David Burke, Steve Thomas, Jesus Delgado, Steve Webb, Peng Han, Steve Hainsworth, Ed Holly, Luis Petersen, Peter Valicek, Paul Rossiter, Mike Conner, Tom Coletta, Steve Archambault, Tim Dannels, Miles Patience, Ken Croft, Kevin Richards, Graham Podd, Dave Zwolak, Pat O'Donnell and Walter Barbui. Sincere apologies to anyone whom I may have inadvertently missed in the crowd - it can be hard to keep track! The blog site has also continued to justify its existence by generating a fair amount of traffic - thanks for that.

Peng Han, owner of the CS company of Shanghai, China, contacted me (and a few others) with the welcome news that after several years out of the business he is re-entering the specialist model engine market with a new brand - UNICORN. He will also continue to supply a number of the former CS diesel models. He has maintained the supply of spare parts for those models all along.

No-one who has been following evolving market conditions can be in any doubt that this is a labour of love rather than an attempt to generate large profits. Indeed, Hans (as he likes to be known by his overseas friends) tells me that he fully recognizes the present market limitations and is making a come-back purely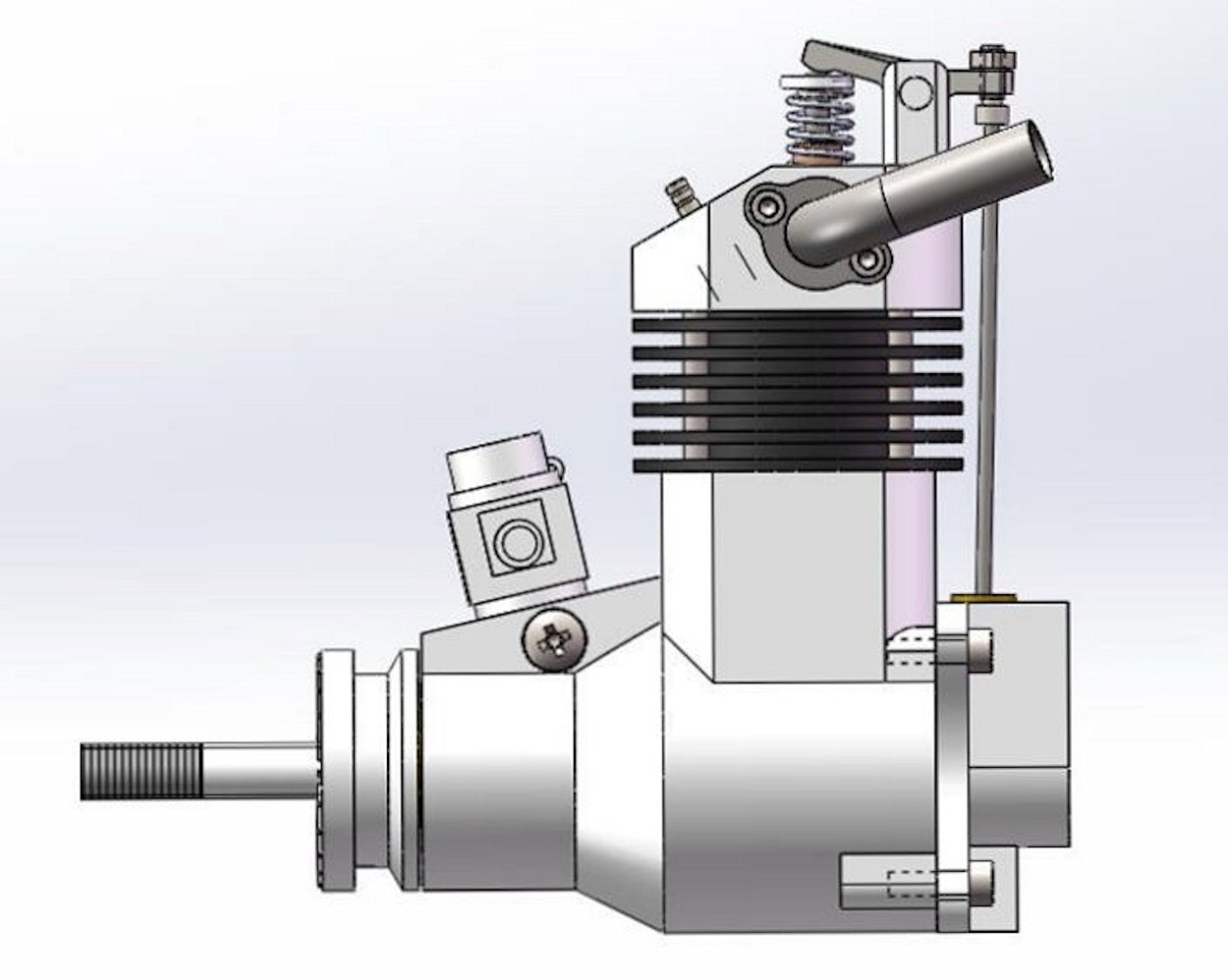 because, in his own words, "I cannot give up my engine dream". A true enthusiast, as I have frequently said before! His intention is to build engines of unusual and innovative designs in relatively limited numbers under the new UNICORN marque primarily for the collector and engine enthusiast markets, as well as to resume supplying certain CS diesel classics. Welcome news indeed!!
I gather that much of the machining for the new UNICORN models will be contracted out, while the established CS plant will function as the development centre for new models in addition to supplying some of the previous CS diesel designs.
The first product of the new venture will be a long-stroke valved exhaust two-stroke FRV glow-plug model of a parallel design to that of large two-stroke marine diesels. Massive torque development potential there! The engine is primarily intended for collectors and engine enthusiasts, but is reportedly suitable for flying models in the .40 cuin. displacement category. Stay tuned for further details...........meanwhile, the attached G/A drawing shows the general layout.
The production of a limited number of examples of this fascinating powerplant is planned for this Fall. The first production examples will likely be completed by the end of September. If any reader is interested in obtaining an example, you can contact Hans by email to register your interest.
Motor Boy Ken Croft wrote in to express his sympathy for Peter Valicek in dealing with the loss of his faithful feline companion Felix, as reported last month. As a fellow pet owner, Ken can empathize. Thankfully, Ken's canine companions Louis and Lara, both Miniature Schnauzers, are very much alive and well, as proved by the attached photo taken by Ken's Belgian friend Willy Biesemans. Lara's name has an air of inevitability about it - she simply had to be Lara Croft, didn't she?!?
Ken was also kind enough to share a recent experience which should serve as a warning to those of us invloved in the construction and/or restoration of model engines. Specifically, his tale emphasizes the need for extreme caution when considering the purchase of machine tooling through the Internet.
Although he now lives in South-West France, Ken was previously a resident of the UK. At that time he had a small but extremely productive little workshop with a mill/drill, a Delapena [Sunnen] bench hone and a nice Myford S7b lathe. At his latter-day French residence he was down to a vice, bandsaw and small bench drill for household projects.
Although he no longer has any desire to get back into engine building with its attendant hours spent hiding away in a workshop, Ken found himself rather missing having a lathe. Just wanting something to fiddle with in the boring winter nights, perhaps at most turning out a few motor parts, he began casting about looking at available mini-lathes and the like.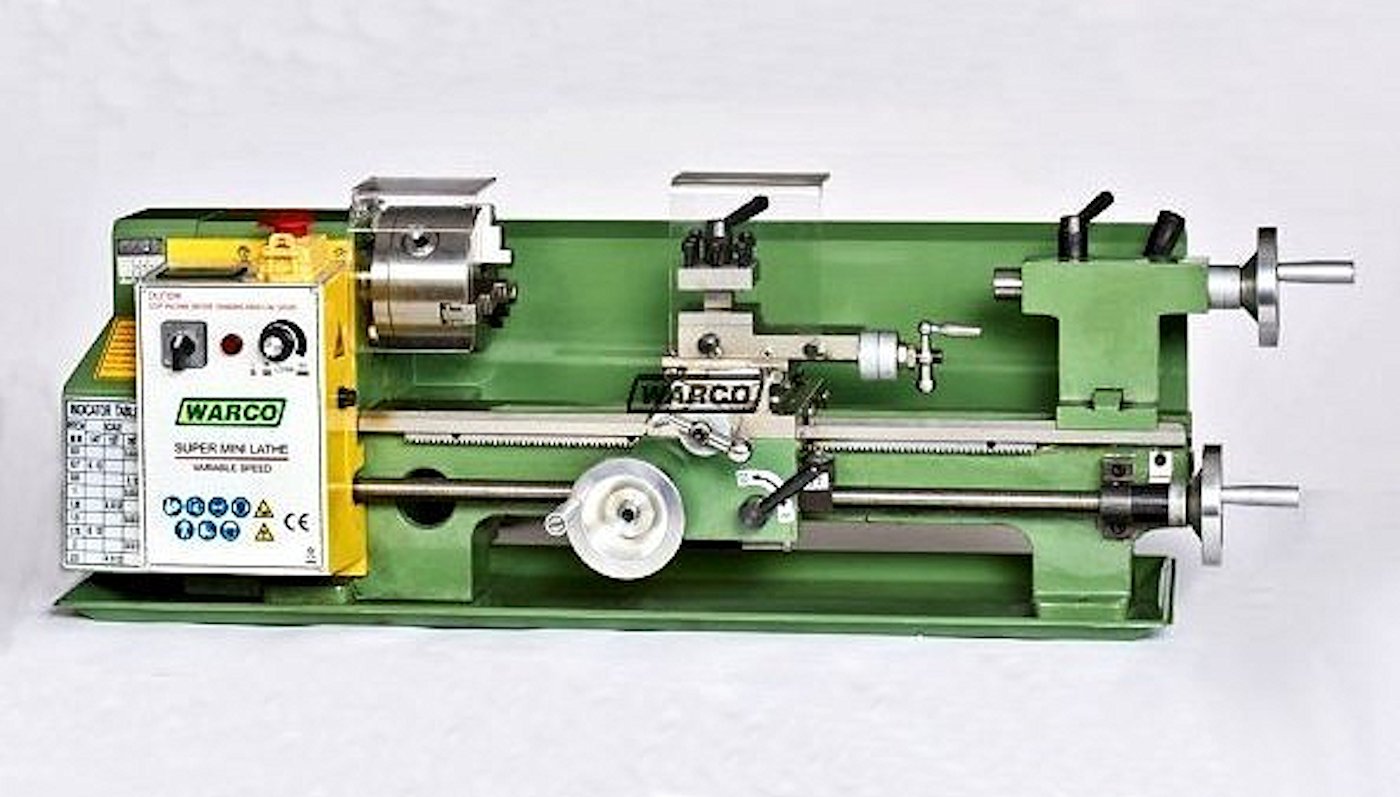 Ken's preferred UK supplier is Warco, who had a small Chinese-made lather that looked as if it might suit. However, Ken came across another UK company called Chester who had the same small lathes at slightly lower prices. After looking over their web-site, Ken made contact with Chester.
Mini-lathes usually come with a little 3" 3 jaw chuck but sometimes a 4". However, the Chester offering not only claimed to have a 4" 3-jaw, but also a 6" 4 jaw. A 6" chuck is huge for such a small lathe, to the point that Ken frankly didn't believe it. Still browsing their web site, he looked at little vertical milling slides for the mini lathe. A medium slide was a recommended accessory for the chosen lathe, but when Ken looked at their range of slide sizes in a different area of the site, the small one was recommended for the mini lathe. A very clear conflict ..............

Still on their web site, a pop-up appeared saying their chat-line was live. Ken typed some questions, but after about 30 minutes there was no response. Clearly not live at all! Some time after Ken had closed down their site, an email massage eventually came through with an apology. It seems that in reality the mini lathe comes with two 3" chucks, not a 4" and a 6", and the medium vertical slide recommended for the mini lathe is also wrong - it should be the small size.
The conclusion which Ken passed along is that anyone trusting to unchecked web site information and placing an order could be in for some surprises. In the cited example, one has to wonder what other mistakes were hiding. Ken emailed back saying that they need to get their web site in order, and that since he was located 1468 km distant from their premises (too far away to risk delivery errors), they would not be getting his order.

Some may wonder why Ken was looking to buy from the UK when he lives permanently in France. Quite simply, the price in France for a bare lathe is significantly higher than for the exact same lathe in the UK, fully equipped with two chucks, two steadies, two centres, a faceplate, and maintenance tools, including shipping to Ken in France. Even Ken's local equipment supplier knows that, and it turns out that on the lathes he offers, he too has a similar number of factual error in his advertising!
There's some good advice there for anyone either selling or buying a lathe (or indeed any other machine tooling) via the Internet. Sellers really need to ensure that their promotional information is both complete and factual, while buyers should be wary of accepting promotional details as being accurate without
making direct contact to check up. Treat the whole process with a great deal of caution - rectification of any "anomalies" following delivery can be an agonizing process!

My valued Italian correspondent Walter Barbui really bailed me out during August. I've been preparing a review of a well-tweaked Barbini B.40-based "special" which came my way some time ago. This engine may be an ex-Cesare Rossi unit if the "C-R" initials engraved upon the custom-made crankcase are anything to go by - the Rossi brothers are known to have been Barbini users prior to 1958.
I had tried to test this unit, but suffered a failure of the circlip which retains the needle roller big end bearing. Result - a case full of tiny rollers! Hearing from me regarding this problem, Walter was kind enough to get in touch with Bruno Barbini, who was able to supply the required replacement parts. It would be hard to overstate my gratitude to Walter and Bruno - the test is back on track, and an article will appear here in due course. Hopefully the problem will not recur .............

Turning now to the lead article for this month, I've reached back to the shelf and pulled out an article written earlier this year about one of the first 1 cc diesels to appear on the British market - the Kemp 1 cc FRV model from around April 1947. In keeping with my usual practise, I've held this article back along with a few other completed write-ups to be used in situations where either my testing program falls behind (as in the present case) or time pressures simply preclude the preparation of a new article for a given edition. In this instance, both of those conditions applied!

The Kemp 1 cc diesel was the second model engine design to fly off the drawing board of Harold Kemp of Gravesend in Kent, England. I've written previously about Kemp's first design, the 4.4 cc Kemp K4 diesel. The Kemp 1 cc model represented Harold Kemp's attempt to tap into the British "small engine" market which was relatively poorly served as of early 1947. At the time of its release, Kemp was still very much in "catch-up" mode in terms of model diesel design, the result being that the engine was a relatively modest performer. However, it ran very smoothly and was built to last. It seems to have remained in production for some ten months or so,
during which time over 800 examples were manufactured.

For next month, we return to Eastern Europe duing the Iron Curtain era to take a look at the Tono range of model engines produced in Czechoslovakia (as the Czech Republic was then) at the instigation of František Starý and Velké Ćermné of Vysoké Mýto, a town in the present-day Pardubice Region of the Czech Republic. Manufactured from the late 1950's through to the mid 1960's, these excellent engines never made much of an impact upon the international marketplace since they were never exported in any quanitity. However, their qualities are such that they richly deserve an honoured place in the history of model engine manufacture in their country of origin. Next month's feature article will amply back up that claim!
I think that's it for now. I'll be back to you with another issue on or about October 1st, 2018. Meanwhile, best wishes for continued enjoyment of our shared addiction, and may the heady aroma of diesel fumes or burning nitro assault your nostrils frequently.............. !

Cheers,
Adrian Duncan
Coquitlam, British Columbia, Canada
___________________________________
Note regarding material to be found on this site - unless specifically otherwise noted, all images and text which appear on this site are my own work, and I hereby assert my right to be recognized as the originator of this material. For the record, this material is made freely available to all upon two firm conditions:
No commercial use of any kind is to be made of any of the images or text posted on this site without my express written consent.
No use of

any

kind, commercial or otherwise, is to be made of any material published in any form on this site without full and open acknowledgement of the source.
Adrian C. Duncan
Coquitlam, British Columbia, Canada