June 2018
From the Editor - June 1st , 2018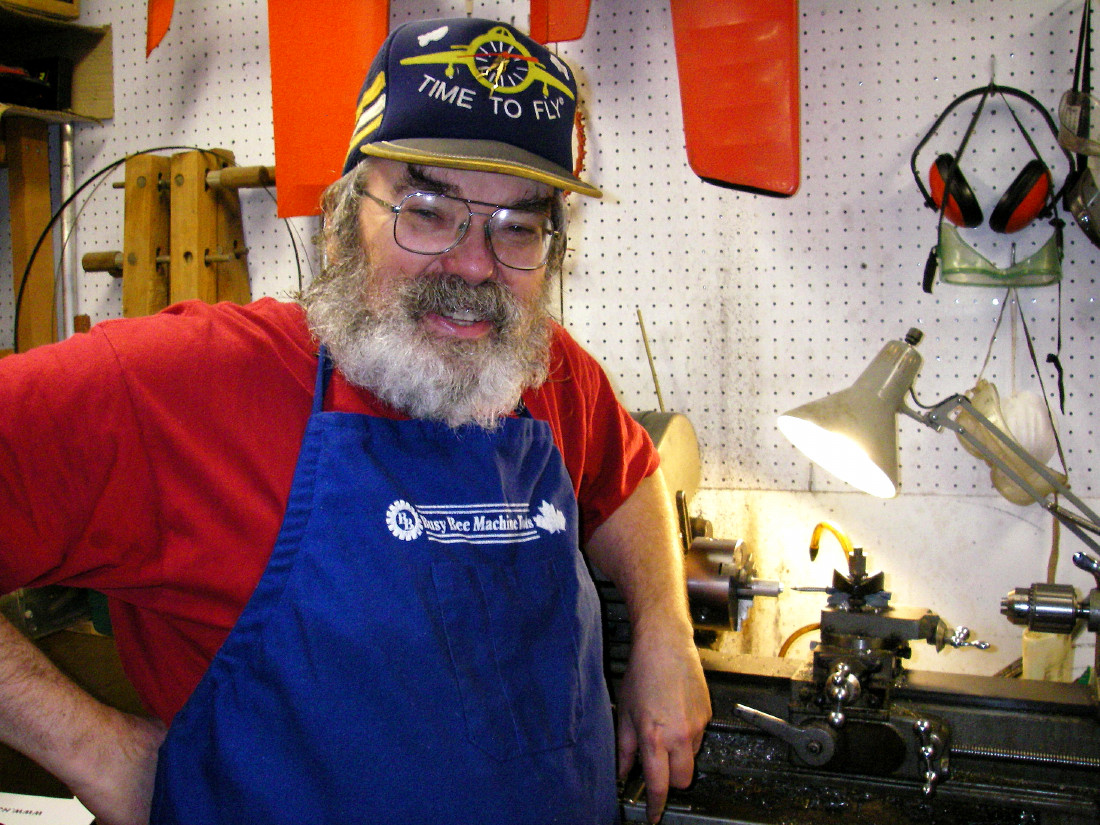 Another month in the books, and here we are in June - almost half the year gone already! The older I get, the faster the time seems to slip by - a somewhat discouraging feeling. Life is definitely too short, especially when you're having fun!

Once again I've met my self-imposed deadline of the first of the month for the activation of this edition of my ever-expanding website. However, all good things come to an end, and this recent string of punctual releases was bound to come a cropper at some point.
That point will be reached at the end of June this year. On July 1st, I will be somewhere in New Brunswick with my wife Lorna enjoying a look at an interesting part of our huge country (Canada) that neither of us has ever seen. As a result, there will be no new edition on July 1st - in fact, since I won't be returning untl the middle of July, there will be no July edition, period. Sorry about this, but there's only one of me and I can't prepare two editions in just a few weeks, as I would have to do in order to get editions out for both July and August. So the next edition of the website will appear on or about August 1st, 2018. I'll do my best to make it a good one!

Having got that off my chest, I can return to the present June edition! I'm glad to report that the level of reader engagement with this site held up very well during April 2018, the last month for which complete data are available at the time of writing. The number of hits in April actually
rose once more from 546,070 in March to 561,483 in April, indicating continuing high site visibility. This is actually a new record, slightly topping the former mark of 558,817 set in November 2017.

This translated into a total of 13,329 actual visits, a small decrease from the figure of 13,722 established in March 2018 but still indicative of a continuing high level of interest. The number of pages accessed actually declined more sharply, falling quite significantly from 95,430 in March to 79,903 in April - still a very good figure. People using the site were evidently more focused on specific topics rather than merely browsing.
The result was that the average number of pages accessed per visit decreased to around 6.1 from the 7.0 figure recorded in March. However, this still easily beats the average of around 5.5 pages per visit which had remained relatively constant for many months prior to March 2018. The implication is that those who did visit continued to find something of interest in these pages. Thanks for being part of that!

Despite my repeated admonitions not to do so, people are continuing to try to register on this website. As I've previously stated repeatedly, this has absolutely no effect - it's simply an artefact left over from the generic platform's intended use as an on-line sales site. Since this is not a sales site, the registration feature is redundant and I make no use of it whatsoever. Please don't bother - it simply creates unnecessary cyber-clutter! This message clearly needs to remain a regular feature of these Editorials...........
Along with the well-sustained use of the website, the correspondence from my valued contacts around the world has continued to pour in unabated. During the past month I've heard from Andrew Boddington, Maris Dislers, Andrew Fullarton, Derek Butler, David Burke, Goran Milosavljevic, Andrew Coholic, Ferenc "Somi" Somogyi, Steve Thomas, Paul Rossiter, Alan Strutt, Luis Petersen, Jens Geschwendtner, Peter Valicek (and Felix), Alan Greenfield, Mike Conner, Neil McRae, Tom Coletta, Robert Care, Tim Dannels, Ken Croft, Jim Mace, Tim Dannels, Dave Zwolak, Mike Rehmus, Walter Barbui, Ingemar Larsson and Jim Dunkin. Sincere apologies to anyone whom I may have inadvertently missed in the crowd! The blog site has also continued to justify its existence by generating a fair amount of traffic - thanks for that.

My fellow Canadian enthusiast Andrew Coholic had some welcome news. After a period of engine-related inactivity while raising his family and attending to his fine woodworking business, Andrew has re-discovered the urge to cut metal! Finding that he had a couple of Sugden Special crankcases left over from the days when he used to produce these castings for sale to home constructors, Andrew set to work to turn one of those cases into an engine. There were a few teething problems, but Andrew was eventually successful in getting the engine to start and run well, as the attached video shows.

Encouraged by this, Andrew is now contemplating the idea of getting his home foundry up and running again to produce more cases. I'll keep you all posted if (and only if) anything comes of this. Meanwhile, Andrew has been kind enough to send me the engine itself for my examination. I'll publish a full review and test in due course. My very sincere thanks to Andrew!

As regular readers will know, the information on vintage and classic model aero engines which is linked to this website generally resides either here or on Ron Chernich's now-frozen but still very informative "Model Engine News" website. However, there are other on-line sources of such information. One of these is the series of YouTube video presentations prepared by my valued friend and colleague Peter Valicek, a resident of the Netherlands, with the assistance of his ever-faithful helper Felix. Peter presents some very useful historical information along with some video of the engine(s) in question actually running. His latest effort is a highly informative video summary of the rather obscure Kratmo engines from pre-war Germany. This includes some excellent footage of a replica Kratmo 1.25 cc diesel running. Check it out, and also have a look at Peter's other presentations - very well worthwhile!
Ken Croft contacted me to set me straight on the creation of the "Members Only Plan Book" which is now freely accessible on this website. Ken points out that the Members Only plans were never assembled into a book during Ron's lifetime. They were simply plans that were made available exclusively to people who supported Ron's "Model Engine News" (MEN) site financially. The "Members Only Plan Book" is Ken Croft's own creation, using Ron's plans and adding a brief description for each engine. Admittedly a lot of the descriptions were at least partially based upon the writings of Ron and others, but the compilation of the book which is now available represents a considerable amount of additional effort on Ken's part. Thanks, mate - credit where credit due!

Regular readers will recall that I've recently been in contact with Alan Greenfield of Weston UK in connection with the very well-executed aero conversions of the 1970's vintage E.D. Super Hunter 3.5 cc R/C diesel that Alan is currently offering. I acquired my own initial example a few months ago and modified it by creating some counterbalance in the crankweb though grinding. I have since received a second example specially assembled for me by Alan. This second unit has a crankweb which is counterbalanced to Alan's own specifications, with far more substantial cutaways than those which I created in my first engine. Alan also sent me an example of the very well-made Mini Pipes which he offers for these and other engines.

Both Super Hunters are a snap to start and run extremely well. However, they're both a bit tight, hence needing a bit more running in prior to any testing being undertaken. I'll get to that when time allows, including an evaluation of the effectiveness of the matching Mini Pipe.
In the meantime, a test of the engine by my good mate Maris Dislers appeared in the June 2018 issue of "AeroModeller" magazine (issue no. 973). Maris reported an output of 0.40 BHP @ 13,500 rpm for his example, which had an un-counterbalanced crankweb and also exhibited a degree of sub-piston induction which is not a standard feature of the design. My own results may differ somewhat from those reported by Maris - we'll see!

Incidentally, a lot of people outside of Britain don't appear to be aware of the fact that Alan Greenfield offers his own range of very well designed high quality latter-day sport and competition engines. These are marketed under the "West" label. Check out these fine powerplants through this link!
Changing the topic completely, I'm announcing the addition of a new feature this month. A surprising number of model engine enthusiasts somehow acquire significant stocks of parts for classic model engines and/or model engine ranges. In many cases these collections of parts far exceed the potential needs of their owners. Getting these parts back into circulation and use is greatly preferable to hoarding them and ultimately seeing them go to the landfill or the metal recyclers when their owners either depart or lose interest. However, disposing of them can be a challenge - eBay is a lot of work, plus offerings there are time-limited.

It has been suggested that I offer a listing service for such spare parts holdings. We're not talking about a few individual parts here - that's for eBay. Rather, we're talking about large assemblages of parts for specific engines or marques. I've now established a new "Engine Parts Available" page within my "Sources" section to meet this need.

Accordingly, as time goes by you will see links appear on that page to inventories of parts for specific engines or engine marques. I will be making an early contribution - thanks to the kindness of my valued English friend Alan Strutt, I have recently come into possession of a sizeable inventory of original factory parts for the Nordec 60 which were saved by a friend of Alan's when the factory ended model engine production. I'll be making an inventory which will be linked to the new page in due course along with prices (which will be very reasonable) and contact information.

I am also in contact with a fellow enthusiast who has a large stash of parts for the classic Enya models. A link to that collection will also appear on that page once a priced inventory has been prepared.

I'm prepared to host other major parts inventories here as well, although I reserve the right to refuse any such requests if I feel that they don't meet my criteria. Anyone having such a parts stash is invited to contact me to inquire about having it posted here. As an example, I know that theres's a very large collection of Ken 61 parts out there somewhere, and I'd love to see those parts inventoried and listed here........ I'd be a customer!
The criteria will be that all parts have to be for a specific engine or marque, and must be offered at a firm price - no bidding and no haggling. I'm not setting up in competition with eBay here! Indeed, I'm not trying to help people make money (although that may happen) - my sole motivation is to facilitate the return to service of parts which will otherwise be lost in all probability.
Please note that all transactions between buyers and sellers are to be direct - I will not be acting as a sales agent or an ombudsman! I'm merely providing a listing service, and that is the sum total of my involvement except in cases where I'm the seller. Moreover, I will accept no responsibility for parts sales by others since I have no involvement - that's entirely between the sellers and the buyers. Finally, all contacts with sellers are to be strictly for ordering purposes - no negotiating! Life's too short............... Finally, those listing parts here will be expected to periodically update their inventories if the available numbers or items change significantly.

I hope that as time goes by this free service will save a few original parts from being junked and will result in a few more classic engines being restored with those original parts. No sense feeding the landfill if we can avoid it!
Turning now to this month's lead article,
it's been a while since we last visited Japan, so this time we head over to that country for a close-up look at the series of Fuji .29 cuin. and .35 cuin. models produced by the well-known Fuji company of Tokyo. This series possesses a technical interest and charm all its own due to the strong thread of design independence which characterised the first six years of the company's existence. During that period, the Fuji company stood very much aside from all the rest by steadfastly following its own unique design path.

The very first Fuji 29 designs from 1949, such as that illustrated here, are extremely uncommon today, hence being unfamiliar to the majority of model engine enthusiasts. However, one way or another I've been placed in the happy position of being able to comment with some authority upon all of these extremely elusive models. From that beginning, I'll trace the balance of the designs which followed up to the end of the "classic" era in the early 1970's.

Long-time followers of my model engine historical research efforts will be familiar with my earlier in-depth study of the extremely numerous Fuji .099 cuin. designs produced over the years during the "classic" era. That study remains accessible on the late Ron Chernich's now-frozen but enduringly informative "Model Engine News" (MEN) website. I hope that the new article on the .29 and .35 cuin. Fuji designs will complement that earlier work. At some point in the future, I also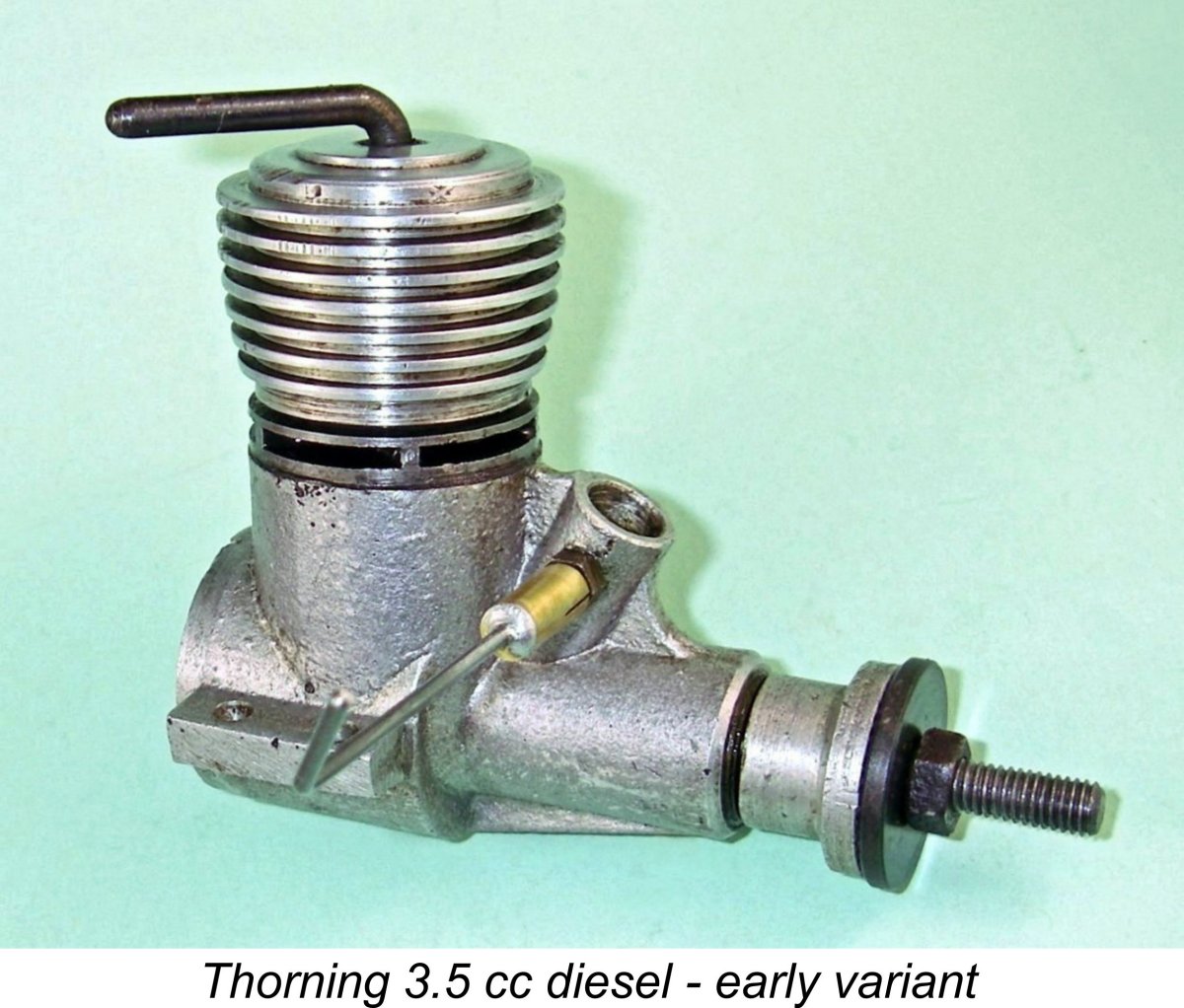 plan to deal with the unique twin-stack .15 cuin. models for which Fuji was noted.

As I noted at the start of this Editorial, there won't be a July edition this year. However, there will be an August edition, which I plan to build into a value-for-money helping of model engine history. My intention is to present both a feature article and a bonus article for August to make up for missing July.
The planned feature article will deal with another member of a Scandinavian model engine range about which I've written before. I'll be reviewing and testing the Thorning 3.5 cc diesel from Denmark, a later member of the Thorning range which began with the Thorning III, about which I've already written. The Thorning 3.5 was a fairly close copy of the well-known AMCO 3.5 PB diesel from England. As you'll learn, it was a very well-made engine which had a performance very similar to that of its English counterpart. It appeared in two variants, both of which will be covered.

By way of a bonus, I'll also present a further installment of my ever-expanding series of tests of 2.5 cc International class racing engines from the "classic" era of the 1950's and early 1960's. This time I'll be evaluating the Webra 2.5R , which was a glow-plug version of the famous 2.5 cc Webra Mach I diesel. I think that you'll be surprised at the levels of performance which I was able to extract from my test example! This was a far better engine than contemporary media reports suggested! A lot of folks believed those reports and missed out ............their loss!

I think that's it for now. I'll be back to you with another issue on or about August 1st, 2018. Meanwhile, best wishes for continued enjoyment of our shared hobby, and may the heady aroma of diesel fumes or burning nitro assault your nostrils frequently.............. !

Cheers,
Adrian Duncan
Coquitlam, British Columbia, Canada
___________________________________
Note regarding material to be found on this site - unless specifically otherwise noted, all images and text which appear on this site are my own work, and I hereby assert my right to be recognized as the originator of this material. For the record, this material is made freely available to all upon two firm conditions:
No commercial use of any kind is to be made of any of the images or text posted on this site without my express written consent.
No use of

any

kind, commercial or otherwise, is to be made of any material published in any form on this site without full and open acknowledgement of the source.
Adrian C. Duncan
Coquitlam, British Columbia, Canada