November 2017
From the Editor - November 1st , 2017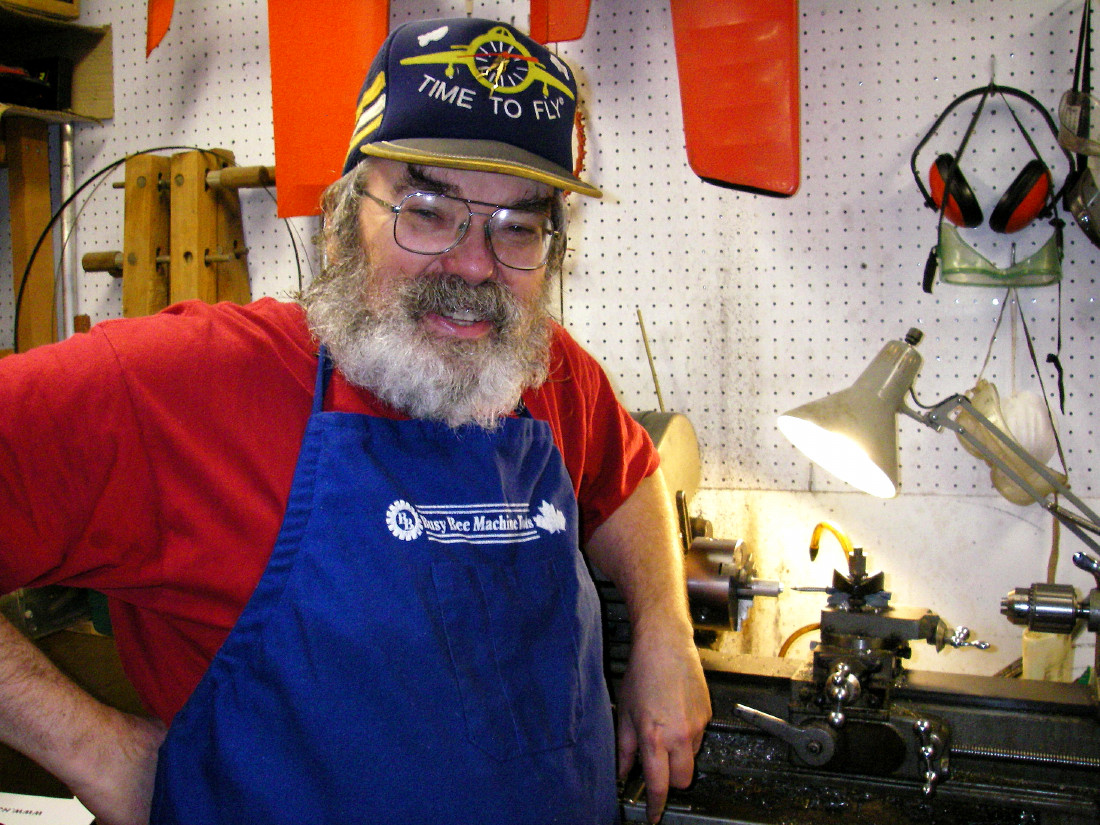 Happy Halloween to one and all from Canada's beautiful Pacific Northwest! For once in my life, I'm actually coming to you on the official due date for this latest installment of my web newsletter.

We're now well into Fall (or Autumn, if you prefer) out here on Canada's West Coast. Gone are the endless days of scorching sunshine and the heavy aroma and fog of the forest fire smoke now that it's turning colder and wetter. Suits me - we've had more than enough fires, and I've never done well in the heat of high summer!
I'm encouraged to note that reader engagement with this web-site rebounded somewhat in September, a not unexpected observation given the fact that the summer holiday season with its myriad distractions is now well and truly over in the Northern Hemisphere where the majority of my readers seem to live. The number of hits in September (the last month for which complete data are currently available) rebounded strongly to 494,067, actually coming very close to the record total of 497,885 set in March 2017. The visibility of the site is evidently being well sustained.

As might be expected, these hits translated into a modestly increased total of 12,626 actual visits - a small increase over the August figure, albeit still somewhat below the record March total of 14,268. However, the number of pages accessed grew even more to 78,385 for an increased per-visit average of some 61/4 pages - up from the August average and certainly indicative of a healthy ongoing level of visitor engagement. Thanks to all of you for being a part of that!

Some of my newer readers may be wondering why I pay such close attention to the monthly visitation data for this site, to the extent of publishing the updated information with every Editorial. It's really very simple - these figures allow me (and my readers) to monitor the level of interest in what I'm doing here and hence the ongoing level of interest in our shared fascination with model engines. No sense preaching to a non-existent congregation! In a very real sense, those numbers are my incentive for spending the very considerable time and money required to keep this up. If the numbers eventually fall to marginal levels, that'll be the time to stop. Until then - onwards!!
Despite my repeated admonitions not to do so, people are continuing to try to register on the site. As I've stated repeatedly, this has no effect whatsoever - it's simply an artefact left over from the generic platform's intended use as an on-line sales site. Since this is not a sales site, the registration feature is redundant and I make no use of it whatsoever. Please don't bother - it simply creates unnecessary cyber-clutter! I think that this message needs to become a regular feature of these Editorials...........

Over the past month, I've once again had the good fortune to hear from an amazing number of valued contacts from around the world, including Maris Dislers, Derek Butler, Dirk Tollenaar, Miles Patience, Luis Petersen, Jens Geschwendtner, Ferenc "Somi" Somogyi, Peter Valicek, Mike Conner, Zoe Quilter, Tom Coletta, Johnny Shannon, Luke Roy, Don Sohn, Tim Dannels, Lars Gustafsson, Geoff Peacock, Steve Thomas, David Burke, Ken Croft, Sergio Montes, Paul Praus, Grzegorz Zesiek, Jim Dunkin and Chris Farcy. Sincere apologies to anyone whom I may have inadvertently missed in the crowd!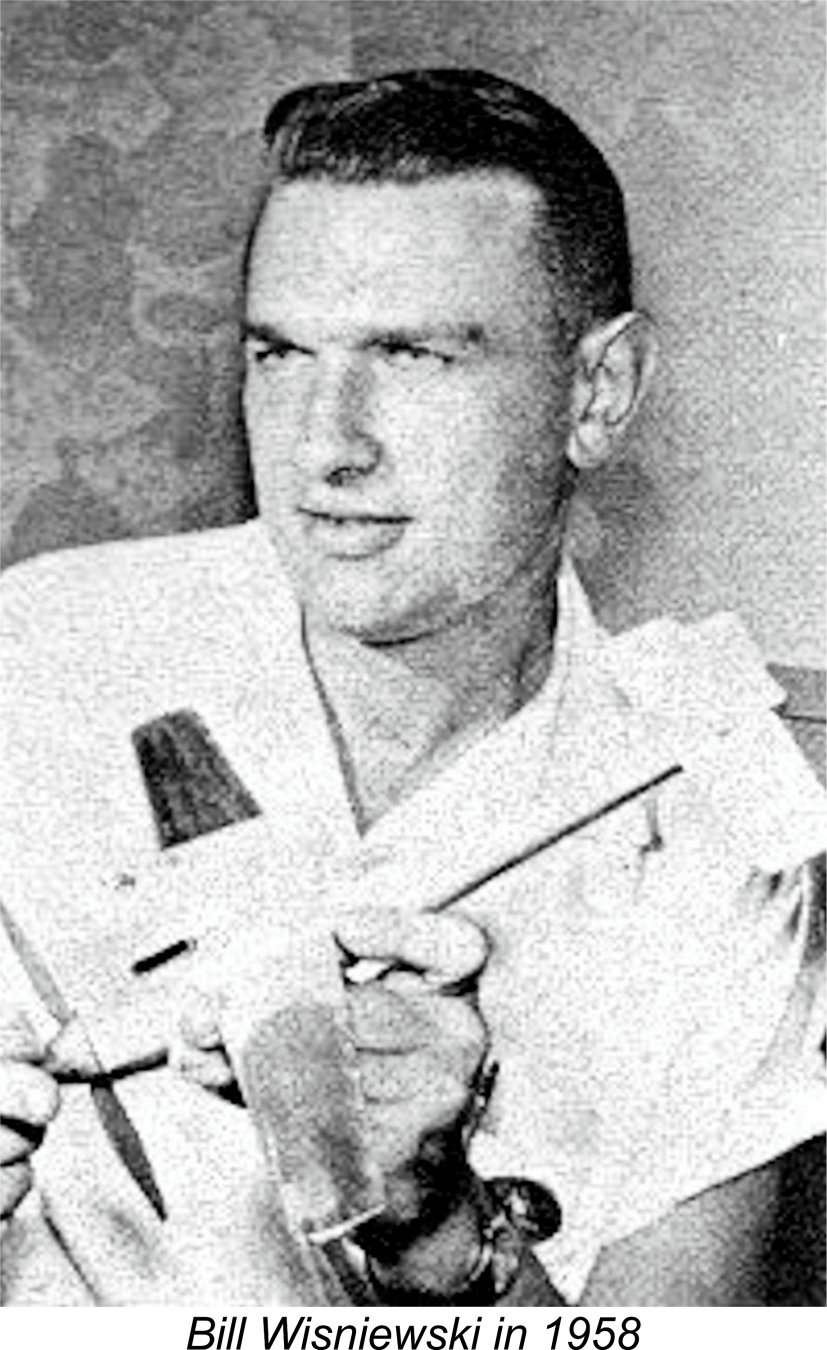 My very favorite kind of reader contact is the receipt of additional information or clarification regarding one of my previously-published articles. Just such a contact came in October from my valued friend and fellow racing engine enthusiast Johnny Shannon, himself a noted US speed flier and engine builder. After reading my Super Tigre article which was published last month, Johnny was good enough to contact me with some additional information. Among other things, he provided clarification regarding the engines used by the Italian team at the 1959 Championship event. I've added that information to the article.
Most importantly, Johnny shared his very clear recollections of an in-depth conversation that he had years ago with the late great Bill Wisniewski regarding the controversial 1960 World Control Line Speed Championship meeting which was discussed at length in my article. I've added Johnny's information to that portion of the text. Bill's take on his "demotion" to second place makes extremely interesting and somewhat unexpected reading which reflects great credit on Bill's outstanding sportsmanship and makes the actions of certain others look even more shabby by comparison. Have a look - I think you'll find it fascinating!

Actually, the re-telling of the 1960 World Championship story seems to struck a bit of a chord among my American readership - kind of like re-opening an old wound that has never really healed. I also had an exchange with Luke Roy of H&R speed team fame on the subject. Luke recalls that Bill Wisiewski was somewhat reluctant to talk about that sorry incident, but Jim Nightingale apparently had quite a lot to say! I've added some of Luke's commentary to the article along with the input received from Johnny.

Luke recalls Bill Wisniewski as someone who was "always thinking". He could never figure out what kept Bill's enthusiasm at its consistently high level despite reverses such as that of 1960. He visited Bill's garage on one occasion and wandered around, just looking. Luke was amazed to see how many different porting combinations Bill had built, tried and discarded - they were all still there! Luke always wondered what ended up happening to that stuff............does anyone know?!?

Also in relation to that Super Tigre article, I heard from both David Burke and Maris Dislers with respect to Peter Chinn's published performance figures for the 1957 Super Tigre G.30-D diesel which was included in that piece. I mentioned in the text that I had always considered Chinn's published performance figures for that particular engine to be substantially under-representative of its true potential. Both David
and Maris strongly supported my opinion, feeling that a present-day re-test is very much required to set the record straight.
This led me to wade through my voluminous notebooks from past years, with the result that I found some test figures for that engine which I'd obtained way back in March 1997! Those figures further reinforced our shared opinion regarding the G.30-D's true potential, since they implied an output (for my example, which I still have) of around 0.340 BHP @ 16,500 RPM, well in excess of the figures quoted by Chinn and a remarkable figure for a 1957 design. I've added this information to the article along with the note that a present-day re-test is clearly required. I'll get to that as soon as time permits and will add the results to the article.
Overall, I'd have to rate October 2017 as a great month for updates and corrections! I also heard from Geoff Peacock, who contacted me to straighten out an inaccuracy in my earlier article on the Davies-Charlton enterprise. Contrary to my original text, the Rover car company never made automobiles in Barnolsdwick at any time - their presence there only commenced in June 1941 with their jet engine development program which was later taken up by Rolls-Royce. I've made the necessary correction, with my sincere thanks to Geoff.
One greatly desired contact that I have not received was a positive identification of that pesky blue-topped 2.5 cc diesel which was reviewed in detail a few months back. A number of architectural features suggested a possible Polish origin, with the very talented Stanislaw Górski being placed in the frame as a candidate designer. Noting this, my valued mate Maris Dislers drew my attention to a fascinating Polish website which included a lengthy and very interesting thread on the poorly-documented subject of Polish model engines. However, my blue-topped stranger was not included.

Still believing that the identification of this engine is historically important, I actually went to the trouble of signing up for the site myself. This was quite straightforward, since the use of the Google translation feature renders the site instantly comprehensible in English. Despite my non-Polish location, I was warmly welcomed, finding that there are a lot of great model engine aficionados in Poland. I was particularly delighted to learn that many of them are regular readers of my own website! The current state-of-the-art on-line translation technology has more or less completely broken down all language barriers - a very empowering situation! Pozdrowienia dla wszystkich moich polskich przyjaciół!
However, none of my new Polish contacts could identify that dratted engine either! They state that the only Górski-like feature is the treatment of the exhaust stack - the rest of the engine is apparently like nothing that Górski ever designed. They also say that if this was a Polish engine, by Górski or anyone else, they would definitely know about it given its highly distinctive characteristics. As things stand, none of them can identify it. They're suggesting that we need to look further east to Russia, or perhaps down in the Balkan region. I've updated the article accordingly, and the search goes on ................

Last month I mentioned that my great friend Peter Valicek has been working with his faithful sidekick Felix on the restoration of a relatively rare German diesel from the early post-WW2 era - the 2.65 cc RGU Universa model, the forerunner of the far better-known Jaguar range from the same manufacturer. Peter completed his work and commenced the testing phase. At that point he encountered a few problems, apparently due in large part to original design deficiencies.
So ..... put on the thinking cap, and back to the drawing board! Peter is still working on this project, and I have no doubt that he'll get there in time! If all goes well, a full review and test of this unusual and little-known design, warts and all, will appear in due course on this website - stay tuned!!
The blog site has continued to generate a certain amount of traffic - thanks for that. One of my reasons for establishing that site was frankly a rather selfish one - I needed some means of soliciting input to articles in preparation. As I've said here many times, I can't do this alone! So from time to time you'll see requests for information in connection with specific research subjects. All input will of course be gratefully received and fully acknowledged! The site has already proved its worth in this regard on a number of occasions.

Turning now to this month's feature engine article, we return to Britain to take a detailed look at the fine glow-plug models in .19 cuin. and .29 cuin. displacements which were produced by ETA Instruments Ltd. of Watford, Hertfordshire. My research into this article was greatly informed through contact with Ray Tuthill, who along with his pilot Don Walker was perhaps the most successful user of the ETA 29 in British Class "B" team racing. Ray's comments provide an invaluable "behind the scenes" look at the development of that outstanding model engine. I think you'll enjoy reading it as much as I did researching it!
By way of a bonus, I've added another article to my Technical Topics pages. This is a detailed exploration of the rather arcane and widely under-appreciated subject of glow-plug heat ranges. The selection of a plug having a heat range which is well matched to the needs of a given engine can have a
far greater effect on performance than many people seem to realize. Despite this, it seems to be one of the most commonly-overlooked aspects of model glow-plug engine operation - people just tend to use any plug that's handy. Hopefully the article will do something to draw more attention to this critical operating parameter.
In writing up this topic, I've drawn upon data provided by a number of plug manufacturers, most notably Model Technics of Southend-on-Sea, England and TCA Racing Accessories of Italy. Using the products of fine companies such as these, there's no reason not to get the very best out of your engines by fitting the appropriate plug. I hope that you glow-plug users (of whom I'm one!) will find the article useful.

Next month will see a return to America for an in-depth look at one of the most fascinating and "out of the rut" racing engines of all time - the 1945 Ken 61. While it never set any performance records or achieved any noteworthy competition successes, this unique engine remains one of the most original designs of them all from a purely technical standpoint. It appeared in both diesel and glow-plug versions as well as the "standard" spark ignition format. I think you'll find it as interesting to read as I did when carrying out the research! Definitely "one for the books", as they say .........!!
By way of a bonus for December, there will also be a fascinating article from my valued mate Maris Dislers recording the lengthy development program conducted by Australia's legendary model engine manufacturer Gordon Burford which ultimately resulted in the late 1972
appearance of the first Taipan Schnuerle-ported engines. New model engne designs don't just appear from nowhere, especially where a previously unfamiliar technology is involved. I think you'll really enjoy reading the hitherto untold story of Gordon's efforts to first understand and then put into practise the new two-stroke porting technology which was then coming to dominate the marketplace. The illustrated Schnuerle-ported Type 4 diesel (one of only two known to exist) is typical of the many little-known experimental models which Gordon created during this period.
My very sincere thanks go out to Maris and to his colleague David Burke of Adelaide Aeromotive Pty. Ltd. (current bearers of the Taipan standard), who contributed immensely to Maris's study. Keep that research going, boys!

I think that's it for now. I'll be back to you with another issue on or about December 1st, 2017. Meanwhile, happy flicking, flying and finding, and may the heady aroma of diesel fumes or burning nitro assault your nostrils soon............... !
Cheers,
Adrian Duncan
Coquitlam, British Columbia, Canada
___________________________________
Note regarding material to be found on this site - unless specifically otherwise noted, all images and text which appear on this site are my own work, and I hereby assert my right to be recognized as the originator of this material. For the record, this material is made freely available to all upon two firm conditions:
No commercial use of any kind is to be made of any of the images or text posted on this site without my express written consent.
No use of

any

kind, commercial or otherwise, is to be made of any material published in any form on this site without full and open acknowledgement of the source.
Adrian C. Duncan
Coquitlam, BC, Canada