October 2016
From the Editor - October 1st , 2016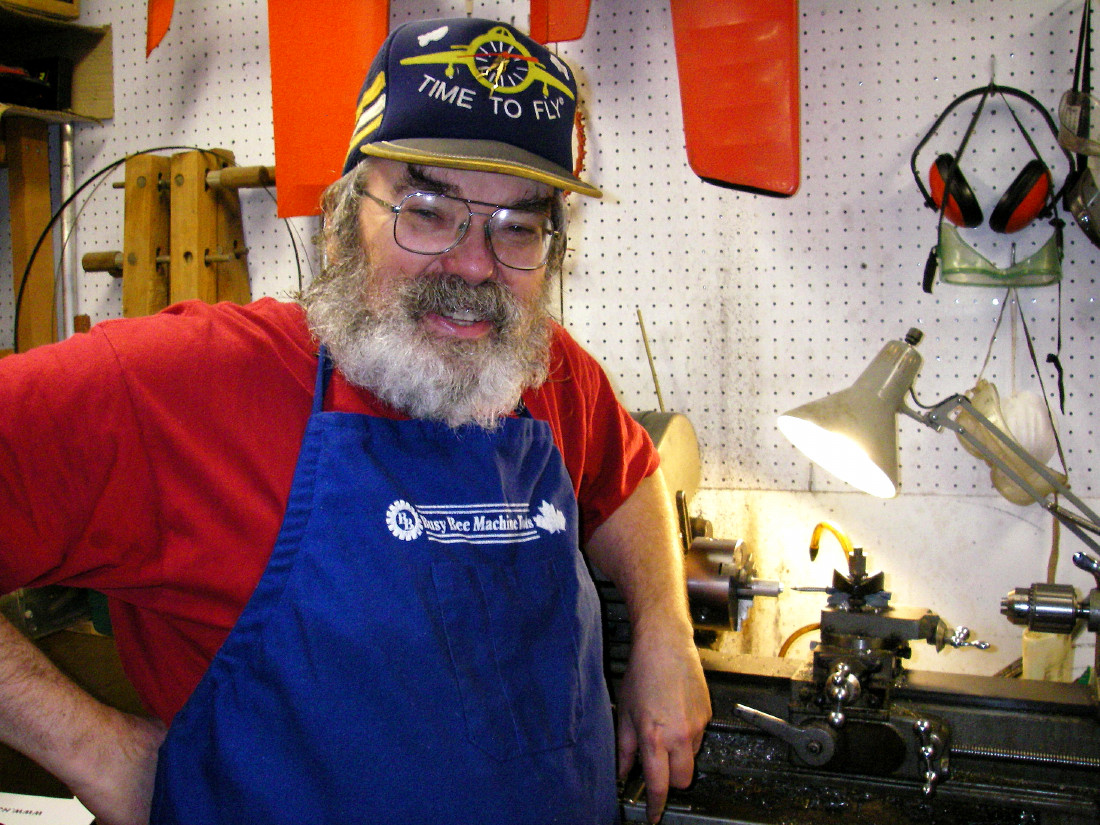 It's really hard to believe that October is upon us already! Last Christmas was only yesterday, and here we are again with less than three months to go to Christmas 2016!
I suppose that this is at least in part due to the fact that my retirement years have been far busier than any of my working years! I never realized until I retired (in 2004) the extent to which the neccessity of working for a living was getting in the way of doing the things that I really wanted to do. Now I'm making up for lost time, the result being that every day is completely full and the time simply rushes by. Still, better that than a retirement spent wistfully looking back on all the fun (?!?) you had working while desperately searching for alternative activities to fill the time! Retirement has to be a move towards something rather than a move away from your working situation.
As an example of where the time goes, I spent the first half of September on the road visting a few special places here in Canada that were on the bucket list as well as catching up with family living elsewhere in the country. This has made the present issue a bit of a scramble, since I had less than half of the usual preparation time available. Hope you enjoy it anyway!
Unhappily, I have to begin this month by reporting on an occurrence which has become all too frequent of late as we diehard engine enthusiasts continue to age. This time, it's the death from cancer at age 72 of my valued Swedish friend and colleague Kjell Lindqvist (April 7th, 1944 - August 25th, 2016). Kjell was a toolmaker by profession, initially working in the production of precision safety locks and later establishing a precision machining company in partnership with others. He had a lifelong interest in model aircraft, and like most toolmakers he was attracted to the high-precision challenge of making and restoring model engines. His involvement with model engines greatly increased after his retirement.
I never met Kjell in person, but we enjoyed a long and always cordial relationship over the miles and language barriers which separated us. Kjell carried out some very challenging restoration work for me in connection with the Pinotti story which appears elsewhere on this web-site. In addition, a number of his superb model engine reproductions have appeared in several articles to be found in these pages. Kjell was a great enthusiast, a valued colleague, a talented aeromodeller and a supremely gifted model engineer. He will be sorely missed. I'm sure that I speak for all of us when I express our sincere condolences to Kjell's wife Gunnel and the rest of his family.
On a far happier note, over the course of the past month I've had the pleasure of receiving contacts, both direct and through the blog site, with a significant number of fellow enthusiasts from all over the world, including James West and Mike Conner (Canada), Paul Rossiter, Jim Woodside, Simon Young and Kevin Richards (UK), Ferenc "Somi" Somogyi (Hungary), Chris Murphy, Ross Purdy and Steve Hainsworth (New Zealand), Christian Farcy (France), Lars Gustafsson (Sweden), Derek Butler, David Burke and Maris Dislers (Australia) Luis Petersen, Jens Geschwendtner and Peter Valicek (Denmark), Tim Dannels and Steve Betney (USA), Simon Bennett (ex-UK, now USA) and Paul Venne (Thailand). Thanks, guys, and sincere apologies to anyone whom I've inadvertently missed.
The contact from French resident Christian Farcy was particularly welcome given the subject of this month's lead article. Christian is one of the few people of my acquaintance who specializes in collecting marine engines. He was able to supply some very usefl additional information regarding some of the fascinating marine models produced by the R.E.A. workshop in Paris, France. I've commented before on the need for assistance from other countries when trying to record the model engine history of those countries with any degree of credibility. This is another shining example - merci beaucoup, mon ami Chris!! See this month's lead article for the full details.
The contact from Simon Bennett was also much appreciated in terms of adding to our knowledge. Now living in the USA in Portland, Oregon, Simon resided for many years in Wigan, England, where he was a long-time friend of Dunham Engineering's Barry Holmes. Thanks to his former friendship with Barry, Simon was able to shed light on the origin of the Dunham Engineering name, a matter which was previously somewhat clouded. I've added Simon's information to the existing article on Dunham Engineering which appears elsewhere on this web-site. Thanks, Simon!
Maris Dislers provided an important piece of evidence in the form of what may be the sole surviving image of George Court's original 1 cc diesel prototype of 1946 upon which the FROG 100 Mk. 1 was based. Where is that engine now, I wonder .........?!?Regardless, I've added that image and some related commentary to the existing article on the early FROG models which may be found elsewhere on this web-site. Sincere thanks to Maris - good on yer, mate!! I can't get this right on my own - help from readers is essential!
I'm pleased to report that last month's addition of the "Wotizit" page to this web-site appears to have been very well received. Apart from my own two start-up contributions (one of which was identified almost immediately), that page now has additional subjects submitted by Ferenc "Somi" Somogyi, Tim Dannels, Steve Betney, Simon Young and Ken Smith. I've also subsequently added another one from a Danish source - check it out!
One of my own initial contributions was identified almost immediately, and Tim has now identified his contribution to the new page. However, the others remain unidentified. Please have a look if you haven't done so already and see if you can shed any light on any of the elusive engines which appear on that page! There's an email address supplied on the page which is set aside for the exclusive use of those wishing to make comments or post additional subjects. Please respect my wishes by refraining from using that address for any purpose other than the "Wotizit" effort - I will not respond in any way to messages received at that address on any other subject. For that, there's the blog site ...........
For this month's lead article, we venture into previously-uncharted waters (for this site anyway!) by taking an in-depth look at the first French model engine range to be featured here - the R.E.A. engines which were produced on a very small scale in Paris from 1938 until 1963. The publication of this article provides a welcome opportunity to summarize the long and fascinating history of commercial model engine manufacture in France during the pioneering era, a topic which is long overdue for widespread dissemination in the English language. As you'll learn, France must be considered as being among the leading nations worldwide in pioneering this type of manufacturing activity. I hope that the forthcoming article proves to be both enjoyable and informative!
Next month, I plan to finally get around to publishing an article which I started some years ago but somehow never seemed to find time to finish! I'll be presenting an in-depth review of the Yin Yan/Silver Swallow engines from Shanghai, China.
Before anyone starts slagging me off for wasting everyone's time (presumably including my own!), let me assure you a) that most of these are far better engines than their reputation might suggest (as a long-time user, I'm qualified to say that!), and b) that their story is considerably more interesting and convoluted than you might suppose. Well worth preserving in my book.
After that, unfortunately, there will be a bit of a hiccup! This is because I'm going to be away from my computer for the entire month of November and the first week of December. I'll get the November issue out on time, but after that I'm gone AWOL for the duration! After thinking things over at length in the cold light of harsh reality, I've come to the conclusion that this means that there won't be a December 1st issue at all this year. Instead, what I'll try to do is prepare a bumper issue which will nominally carry the January 1st, 2017 date but will actually appear on your screens on December 24th in time for a good read over the festive season. Hope that will compensate for the missing December issue!
I think that's it for now - more as always (well, mostly!) next month. Meanwhile, happy flicking, flying and finding...............
Cheers,
Adrian Duncan
Coquitlam, British Columbia, Canada
___________________________________
Note regarding material to be found on this site - unless specifically otherwise noted, all images and text which appear on this site are my own work, and I hereby assert my right to be recognized as the originator of this material. For the record, this material is made freely available to all upon two firm conditions:
No commercial use of any kind is to be made of any of the images or text posted on this site without my express written consent.
No use of

any

kind, commercial or otherwise, is to be made of any material published in any form on this site without full and open acknowledgement of the source.
Adrian C. Duncan
Coquitlam, BC, Canada