August 2016
From the Editor - August 1st , 2016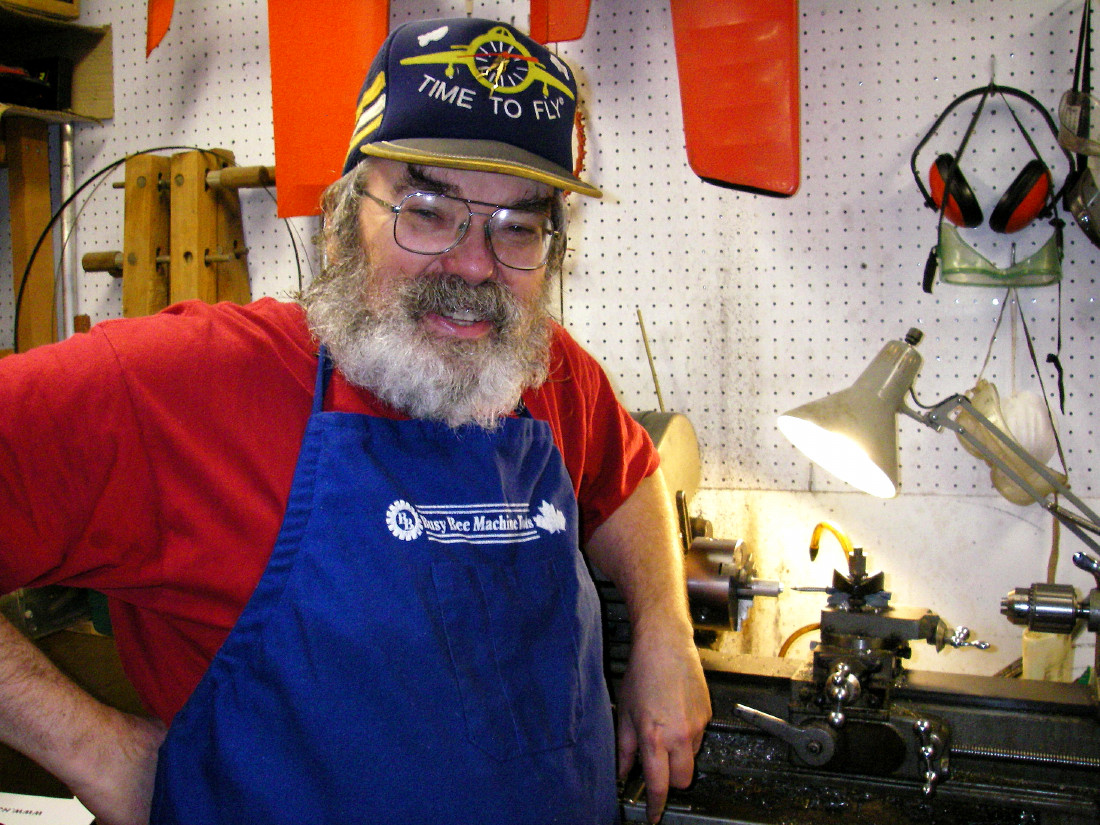 August again!! Hard to believe that it's upon us already - the passage of time is accelerating at an alarming rate as I go ever further past my "best by" date!!
As with last month's issue, this edition is going live a day early due to the fact that I once again managed to lumber myself with a whole slew of commitments at the end of the month which won't allow time to finalize this issue on the actual due date. I'll try to get back on schedule for September!
A very welcome contact came during the past month from Ken Smith, who provided me with a scan of a short article about the Dyne range which had escaped my previous notice. This article appeared in the July 2012 issue of SAM35 Speaks. While it didn't provide any earh-shaking new information about the engines and their origin, it did add a good deal of background information regarding Watkins Stores of Cardiff, who marketed the engines. In particular, it shed light on the origin of the "Jagra" name which was applied to many of Watkins' later offerings. This information has now been incorporated into my earlier article about the Dyne range, with my very sincere thanks to Ken.
Ken also sent along some photos of a spark ignition engine in his collection that has both of us stumped! The MOVO prop suggests an early post-WW2 Italian origin, while the fact that all of the castings are well-produced die-castings suggest that the engine is either a commercial offering or a home construction from a commercial kit. Either way, it has me beat! Ken would have posted this engine on the "Whatzit?!" page on Ron Chernich's "Model Engine News" (MEN) website, but sadly that wonderful site became frozen upon Ron's untimely passing away a few years back.
Which led me to the notion that perhaps it would be useful for me to create my own "Wotizit?" page on this website. No sooner thought of than done - you'll find a button for this new page at the left on the top toolbar. My thanks to my ever-helpful I/T colleague Todd Higden of Frontline Multimedia for his help in making this a reality. Hope the new feature proves useful!
The new page is already off to a good start - Ken's engine is there along with a couple of my own and one from another reader. I suspect that one of mine is a home-built job, but would still love to know who made it! There's an email address provided specifically for this purpose which you can use either to send details of other unknown engines or provide identifications for motors already posted. The one thing that I will ask is that you restrict the use of that email address to matters relating to engine identification - it is not an alternative email address for me personally. I will not react in any way to messages to that address which are unrelated to engine identification. Please use the blog site for all other purposes!
Just as a matter of convenience, I will also accept emails at that address relating to engines on Ron Chernich's now-frozen "Whatzit?!" page on MEN that remained unidentified when Ron ceased to update the site. Those entries remain very interesting reading, and Ron wouldn't want us to stop trying to identify the featured engines as a result of his leaving us. So I'm hoping that my readers will have a browse through Ron's entries and let me know if they spot an engine that they can I/D. If that happens, I'll add the information to my own "Wotizit?" page, with full acknowledgement.
Finally, if you want to initiate a group discussion of any of the engines on the new page, let me know so that I can initiate a thread for any such discussions on the blog site.
Even before this Editorial was finalized, I had my first positive result from the new page. My valued Hungarian friend Ferenc "Somi" Somogyi consulted with his friend Mr. Valice (first name unreported), who was able to provide indisputable evidence that the previously-unidentified 1.5 cc diesel which appears on the new page is a Jaskolka 1.5 cc diesel made in Poland in the mid 1950's. Fascinating - prior to this, I wasn't even aware that there was such an engine as a Jaskolka 1.5!! The series of 2.5 cc engines made by this manufacturer is well-known, but this is the first that I've heard of a 1.5 cc model. Seems that I have one!!
The evidence came in the form of a reference to the fine web-site run by the Model Engine Collectors Association (MECA), Region 16. A cruise through that web-site's "Motoren" slide show produced an image which confirms the identification beyond doubt. I highly recommend a look through that site - there's a great deal of interesting material there. Many thanks, Somi & Co., and a tip of the hat to MECA Region 16!!
Another enthusiast who contacted me was Peter Gane, who has a strong interest in early Japanese engines. Peter sent along a few photos of several incomplete engines in his possession, one of which is a Kotobuki 29 crankcase which has been re-stamped as a Hope "B". This pretty much confirms the hypothesis presented in my earlier article on the Hope 29 series that the Hope "B" was a direct derivative of the earlier Kotobuki 29. That earlier article may still be accessed on MEN. My sincere thanks to Peter for providing this very useful piece of information!
Over the course of the past month I've also had the pleasure of receiving contacts, both direct and through the blog site, with a number of other fellow enthuisiasts, including Alan Strutt, Tim Dannels, Andrew Boddington, Chris Murphy, Gordon Cornell, Ross Beale and Derek Butler. Thanks, guys, and apologies to anyone whom I've missed.
The contacts from Alan Strutt and Chris Murphy were particularly appreciated since they both provided some additional Mills serial numbers which extended the confirmed ranges of both the Mills 1.3 Mk. 1 Series 1 and the Mills 1.3 Mk. 1 Series 2. I've amended last month's lead article to reflect their input. Much appreciated!
The contact from Derek Butler was also related to the Mills article. However, Derek went well above and beyond the call of duty by actually sending me (on loan) his superb pristine example of the Mills 1.3 Mk. I Series 1. This example bears the serial number 2246. While not extending the confirmed serial number sequence for this model, it does provide an opportunity for me to test the engine (with Derek's permission) and compare it with the measured performances of other variants of the Mills 1.3. I'll be carrying out those tests shortly and will summarize the results in a future article. Meanwhile, big thanks to Derek for entrusting me with his treasure!
Gordon Cornell is currently assisting me with an article about his unique TR 1.48 team race diesel from 1958. Gordon only ever constructed a single prototype of this engine, which is now in my hands for evaluation and testing. Preliminary tests have already demonstrated that this was a quite exceptional powerplant by the standards of its day Watch for the full report to appear in a future edition of this website!
A recent highlight was the annual Graffiti Combat event held this year on July 9th at the Rice Mill Road flying site in Richmond, British Columbia, home field of the Vancouver Gas Model Club of which I'm a member. This year, I acted as the Contest Director for this MAAC-sanctioned event, which is open to pre-1964 AMA Fast Combat models typically using .35 cuin. glow motors. This is at least as much a builder's event as it is a combat competition - models are judged on their
authenticity, quality of construction and standard of finish prior to combat commencing. Moreover, the static points play a significant role in determining the eventual winner. Since people put a lot of effort into building these concours-standard models, the rules strongly discourage over-aggressive flying and related carnage.
It was great to see (and hear!) so many wonderful classic engines and models being put to the use for which they were designed. Fox, Johnson, Veco, McCoy and K&B were all well represented. The event was greatly enhanced by the attendance of US combat great Charlie Johnson. Although Charlie didn't fly, it sure was fun shooting the breeze with him! An illustrated article about this event will appear in a future issue of "AeroModeller" magazine - watch for it!
Now back to the engines! For this month's lead article, we return to the USA for an in-depth look at another American "diesel that never was" - the DeLong 29 diesel from Cleveland, Ohio. Having been fortunate enough to secure one of only two presently-known original prototypes, I felt that I had a responsibility to share this find as widely and completely as possible. The upcoming article will represent my attempt to do so.
This semi-legendary model appeared very briefly in prototype form in 1947 before being swept aside by the glow-plug revolution triggered by Ray Arden's late 1947 introduction of the commercial miniature glow-plug. A pity, because it was actually a very nice engine with considerable development potential.
Next month I plan to fulfil a commitment to my previously-mentioned Hungarian friend and colleague Ferenc "Somi" Somogyi by completing the history of
commercial model engine production in Hungary during the "classic" era. Somi has previously set out the history of the MOKI Institute for us, while he and I have collaborated on articles dealing with the Alag, Proton and VT ranges. Those articles also covered most of the minor manufacturers such as Meteor and GYM. The last of the classic commercial Hungarian model engine ranges, the FOK marque, is all that remains to complete what I believe to be currently the most comprehensive readily-accessible English-language history of commercial model engine production in Hungary prior to 1970 (and beyond in the case of MOKI).
I've always had a soft spot for the FOK engines, a number of which have been through my hands and seen service in my models over the years. In my view the range has been considerably under-rated in the past. I hope that the forthcoming article will set the record straight!
I think that's it for now - more as always next month. Meanwhile, happy flicking, flying and finding...............
Cheers,
Adrian Duncan
Coquitlam, British Columbia, Canada
___________________________________
Note regarding material to be found on this site - unless specifically otherwise noted, all images and text which appear on this site are my own work, and I hereby assert my right to be recognized as the originator of this material. For the record, this material is made freely available to all upon two firm conditions:
No commercial use of any kind is to be made of any of the images or text posted on this site without my express written consent.
No use of

any

kind, commercial or otherwise, is to be made of any material published in any form on this site without full and open acknowledgement of the source.
Adrian C. Duncan
Coquitlam, BC, Canada