June 2016
From the Editor - June 1st , 2016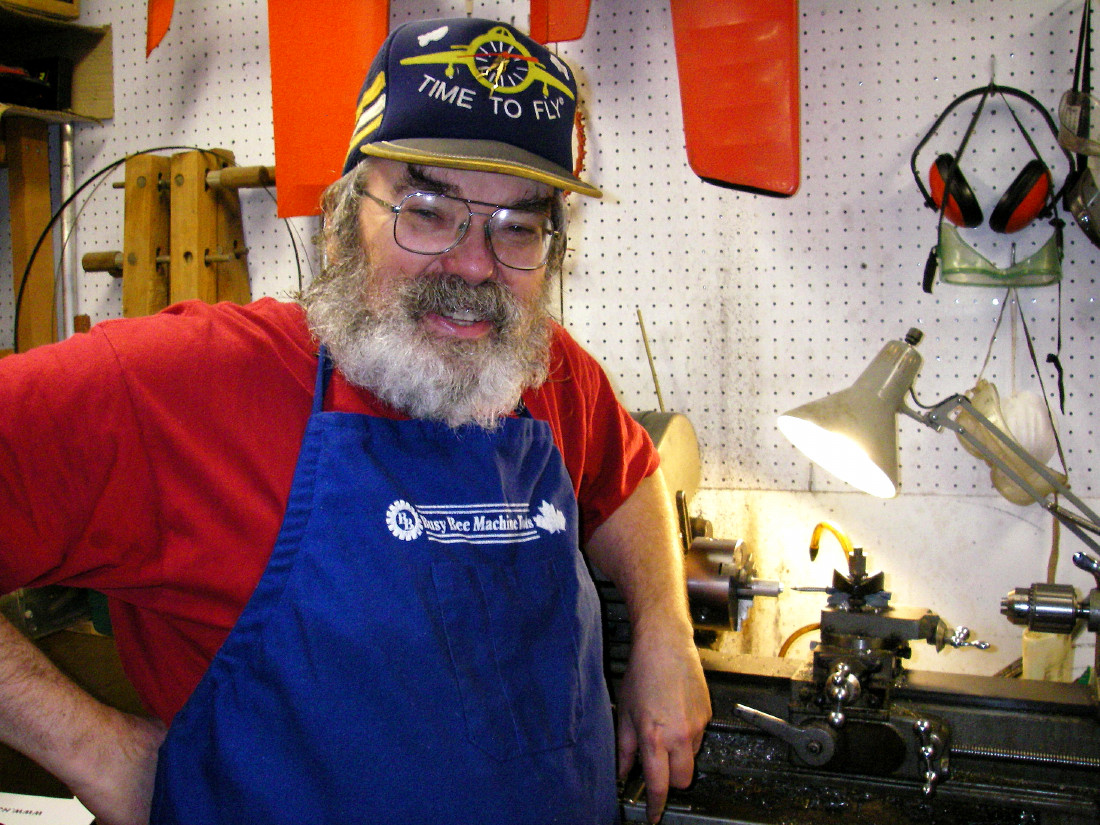 Hello again!! Just for a change, I'll begin this month with a self-correction. In the last issue I noted the passing of John Scott Oliver of Oliver Tiger fame on April 29th, 2016. Ken Croft quite rightly reminded me that my original hasty reference to this gentleman as the "instigator" of the Oliver range was incorrect - that accolade actually belongs to his father John Arthur Oliver, who passed away in 1988. I immediately corrected the relevant paragraph, which had been added in too-great haste for me to get it right. Thanks to Ken for setting me straight on this!
This sad event has sent ripples throughout the modelling world, at least among those who still retain a sense of connection with the classic era of aeromodelling. One of the nicest tributes came from my valued friend and colleague Luis Petersen of Denmark. As a team race competitor of international standing, Luis was inevitably brought into contact with the Oliver engines, which were the team-racing standard during his early years in the sport. His trbute to John Oliver seems to me to be well worth sharing. Luis wrote as follows:
"I'm sorry to hear that John is dead now. In 1964 I spent most of my school holidays plucking up tulip "onions" (bulbs) to save up money for an Oliver Tiger. I duly paid up, and 3 months later I received my Oliver. This was "run in" for one hour and then put into a Rosenlund TR "Miss FAI junior" model. That was a nice engine.
I later spent time at Cambridge and met all the best Brit competitors, going around the countryside with Brian Turner, a top team race mechanic both then and later. As a many-time visitor to England, I went down to Ferndown several times, meeting John and his father and looking over the workshop and the test stand in the back garden. I was always made welcome.
The last time I met John was at a swap meet in 2004, He was still active, giving advice to the "new " Oliver producer at that time.
The Oliver quality and hospitality will be missed. A real gentleman has left us".
A gracious tribute from one of the "greats" of international team racing. Thanks, Luis.
On a more cheery personal note, I recently had the incredibly good fortune to have a beautiful example of the mega-rare DeLong 29 diesel drop into my lap (at a price, I hasten to add - I didn't get that lucky!!). When I first became aware of this opportunity, both the seller and I assumed that it was one of the fine replicas constructed beginning in the year 2000 by the
members of Motor Boys International, a group of incredibly talented home constructors from around the world.
However, when it arrived it became immediately clear that it was not one of those replicas - the die-cast backplate and prop driver gave the game away immediately, as did the "1946" patina on the castings. The engine bears the serial number 227, the significance of which is not clear since nowhere near that many were ever manufactured.
With the invaluable assistance of Tim Dannels plus the enthusiastic cooperation of the seller, I was able to trace this particular engine's provenance sufficiently far back to confirm that it is indisputably one of only two presently-accepted original Super Motors prototypes of this fine American diesel that never actually reached the market, all legends to the contrary. A full review and test of this engine will appear in due course in these pages.
Another of the legends surrounding both this engine and the DeLong range in general is the name of their designer. This has long been accepted as "Joe DeLong", the name which appears in Tim Dannels' outstanding "American Model Engine Encyclopedia" (AMEE). However, the surviving factory drawings are attributed to one E. M. DeLong! Noting this discrepancy, I went digging and found incontrovertible evidence to the effect that the true name of the DeLong designer was Everett M. DeLong. The name "Joe" became attached to the
designer's family name many years ago through a simple and now fully documented misunderstanding. Admittedly not a particularly consequential discovery after all these years, but it's nice to be able to assign credit for these fine engines to their originator by his true name!
During the month of May, a particularly valued contact came my way through the blog site in the form of a communication from Bernie Bowler, who was Alan Allbon's employee and later partner at Allbon-Saunders, makers of the fine little A-S 55 diesel. Bernie was able to supply a great deal of previously-unrecorded information about the final years of Alan Allbon's working life. I've update the later sections of the Alan Allbon story (from "Enter Allbon-Saunders" onwards) to reflect Bernie's input, along with my grateful thanks. Contacts like this from one who was "there" are every historian's dream, especially when time is rapidly reducing the number of such individuals who remain with us. Thanks again, Bernie!
Another greatly-appreciated contact came from one of the most talented and prolific model engine designers and constructors ever to come out of England - Gordon Cornell. Gordon was inquiring regardng the status of my work on the Dydesyne engines, including
the wonderful Dynamic .049 twin ball-race diesel. Having provided an immense amount of invaluable assistance in connection with that study, Gordon is naturally keen to see it published. I was able to tell him that the project is very much alive - the hold-up to this point has been my inability to find time to do the necessary testing (those pesky Scandinavians!). Once that's done (soon, if all goes well!), all will be revealed! Watch this space .............
Gordon also recalled that he and IMA/E.D. designer George Fletcher were great friends and was wondering if I had any details of George's life outside of those two periods. Beyond the confirmed facts that he worked at both D-C Ltd. and (briefly) Allbon Engineering before going to IMA, also winning the Knokke no. 2 Trophy (C/L Scale) in 1960, I currently have no further information. However, if any reader has some further details of George's life, please forward them so that they can be shared both with Gordon and the rest of us. I've set up a "George Fletcher" topic on the blog site where such comments can be posted.
Another extremely welcome contact came from my old Hungarian friend and colleague Ferenc "Somi" Somogyi. Regular readers will recall the articles on the history of the MOKI, Alag, Proton and VT engines in connection with which Somi provided so much assistance, to the point that none of those articles about Hungarian engines could have appeared at all without his help.
Somi became quite seriously ill at the beginning of this year, and matters hung in the balance for a while. This being the case, I'm absolutely delighted to be able to report that Somi has battled through his recent health challenges and is, in his own words "still weak, but back on my feet!". He has already begun to collect information for another article about Hungarian engines, this time in connection with the FOK range. Watch this space ..............
Over the course of the past month I've also had the pleasure of receiving contacts, both direct and through the blog site, with a number of my other fellow enthuisiasts. In addition to the guys already mentioned, I've heard from Jens Geschwendtner, Maris Dislers, Paul Rossiter, Per Byrgren, Jim Woodside, Chris Boll, Mike Conner, Peter Clarke, Paul Venne, Steve Dyer and Peter Rathke. Much appreciated, folks!! Apologies for my generally condensed responses, but time is not my friend!
One minor change that I've had to make to the blog site was the addition of an anti-spam question. I was forced to take this step because my email was becoming clogged with bogus messages generated by robotic spam distribution systems and posing as comments on topics on the site. Apparently most unprotected blog sites end up attracting such traffic! Anyway, when you go to post a comment, this question will come up. The answer is pretty obvious if you're both human and an engine guy, but the robot spam programs won't know the answer (I hope!) - they're not set up to analyse such questions. I just wanted to reassure you all that this question is there solely to prove that it's a person and not a spam-spewing machine that's sending the material. So far, it seems to be working - I haven't had a single spam message since I instituted the new system (touch wood!). If it starts again, I'll simply change the question. A few folks have successfully used the system since I made this change, so it seems to be sufficiently user-friendly.
I've also added a new thread called "General Discussion" to the blog site. This is my response to the fact that a lot of folks quite understandably don't know where to look on the site to add a comment on a topic for which there's no established thread. The new thread is intended as a place to post any and all comments on any subject for which no specific thread currently exists, along with any responses. I will monitor this thread regularly, and if a topic comes up that appears to warrant its own thread, I'll create a new separate posting for that topic. Only takes a minute ............
This month sees not one but two engine reviews for your reading pleasure! First up, we have the in-depth story of the Thorning engines which were covered in broad detail in last month's article about Danish model engines. The new article covers all aspects of the Thorning story in full detail, including full technical details plus an all-new test of perhaps the best-known member of the range, the Thorning III "U-Boat" diesel of 2.4 cc displacement. This most individualistic of model diesels belies its admittedly rather odd appearance by running really well!
I have to say at this point that the cooperation that I've received from all of my Scandinavian informants, including Luis Petersen, Jens Geschwendtner, Jan and Bj∅rn David-Andersen, Lars Gustafsson, Kjell Lindqvist, Sten Persson and Ulf Carlén has been absolutely amazing. The fact that we're well on the way towards full English-language on-line documentation of all of the major Scandinavian model engine ranges is entirely down to their combined efforts - I merely held the pen. Just shows what can be achieved when the model engine comunity pulls together to achieve a common goal! And we're not done yet ...... much more to come!!
Another country from which I've received an immense amount of ongoing support and assistance is Australia. My good mate Maris Dislers has been a tower of strength, and now he's done it again! Our other engine article for this month is another product of Maris's never-ending enthusiasm and initiative - the first-ever published test of an often-overlooked classic from the pioeering era, the FROG 180 diesel. This was the largest member of the early FROG "bicycle-spoke" series, but it somehow managed to elude the attentions of the model engine testers of its day. A pity because, as Maris's test report shows, by the standards of its day this was a really useful engine which deserved to be recognized as such. Nice to be able to finally give this model the recognition which is long overdue!
One could actually argue that there are not two but three new engine tests this month! This is because I got around to fixing the problem with the Viking 3.2 cc diesel carburettor which was noted in last month's original text of the relevant article. The revised Viking article now includes a full set of test results for that very rare engine.
For next month, I plan to return to England for a look at the start-to-finish production history of the Mills range. This represents the completion of a joint project that the late David Owen and I began some years ago. We had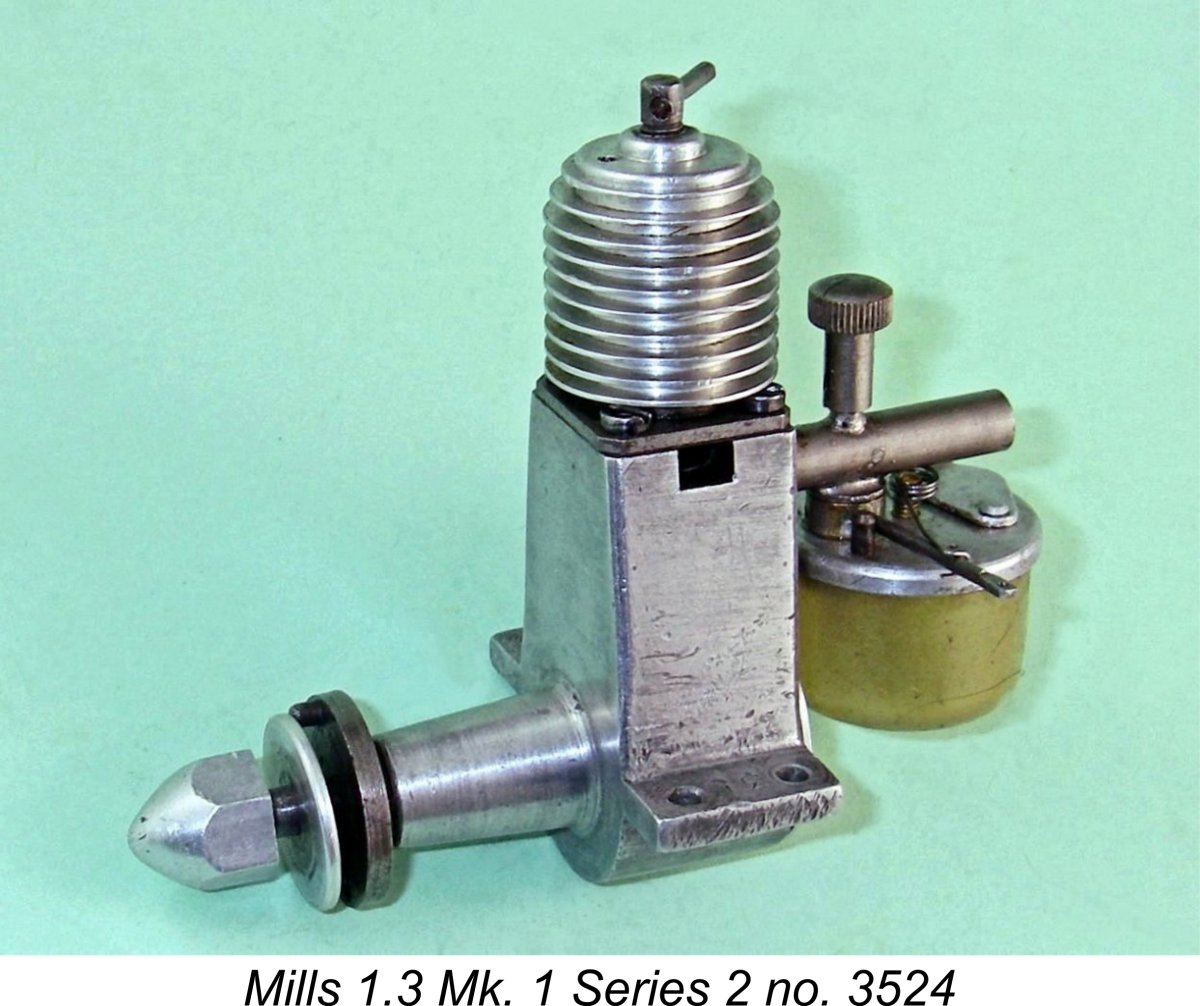 intended it to appear on Ron Chernich's "Model Engine News" (MEN) web-site, but sadly Ron's untimely death in early 2014 froze that wonderful site, derailing our plans. Now David has left us too, but I felt that our project should be seen through to completion regardless - I know that this is what David would have wanted.
A great deal has been written about the Mills range in the past, making it a bit of a challenge to find a new "angle"! David and I believed that our efforts did result in a fresh and hopefully informative look at the Mills engines from the standpoint of their production history as opposed to their technical attributes, about which we were in complete agreement that quite enough has already been written in the past by others! We hope that you'll agree with us after reading the article, which will now stand as the final collaboration between David and myself. I miss you, mate - wish there could have been more..............
I think that's it for now - more as always next month. Meanwhile, happy flicking, flying and finding!!
Cheers,
Adrian Duncan
Coquitlam, British Columbia, Canada
___________________________________
Note regarding material to be found on this site - unless specifically otherwise noted, all images and text which appear on this site are my own work, and I hereby assert my right to be recognized as the originator of this material. For the record, this material is made freely available to all upon two firm conditions:
No commercial use of any kind is to be made of any of the images or text posted on this site without my express written consent.
No use of

any

kind, commercial or otherwise, is to be made of any material published in any form on this site without full and open acknowledgement of the source.
Adrian C. Duncan
Coquitlam, BC, Canada