April 2016
From the Editor - April 1st , 2016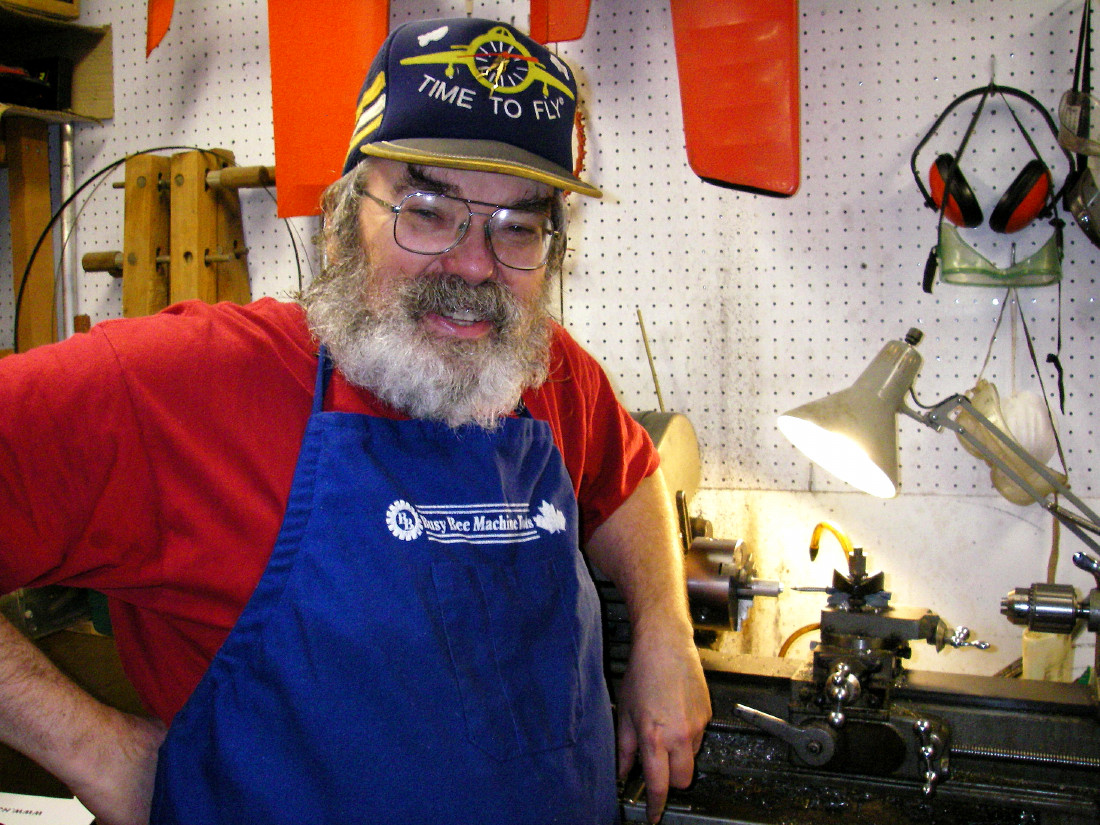 Wow - April again! Time just keeps rolling right along............. March 1st was only yesterday!
At the start of every month I find myself staring at a blank screen which represents the space allocated to the following month's Editorial, wondering how the heck I'm going to come up with enough material to make the piece interesting for my readers. Strange, because by the end of that same month I'm sweating bullets over the ever-increasing length of the Edtorial as I struggle to get everything in that I want to cover while deciding what to leave out! The fact is that new topics just keep right on popping up all over - all I have to do is spot them and come up with a few words about them. So I should just stop worrying and get on with it!
This month was no exception - all that I had at the start was a pair of articles about Australian engines, and that was pretty much that! However, as always the new topics just kept on presenting themselves, and once again I've ended up with what I hope will be another informative and at times entertaining piece to kick off this month's issue.
Unfortunately, not all of the news that comes through is positive. This time, I'm extremely sad to have to report the untimely death of the immensely talented and always collegial David Owen of Woolongong, Australia. David passed away peacfully at home on March 17th as a result of cancer, which he had been fighting for some years previously. He will be very sorely missed.
This news takes on a particularly bittersweet flavour this month because it sees the publication of my review of what will now stand as David's last completed project - the outstanding Owen T2.5 diesel which was based upon the Mk. 3 Taipan 2.5 of 1958. David developed this model in collaboration with the designer of the original Taipan model, Gordon Burford, who passed away in 2010 before the project could be completed.
My review was greatly informed by the valued input received from David himself, who was very keen to see it published. I will always regret not having been able to publish it while David was still with us. I can only plead in my own defence that David gave me no indication whatsoever of the imminence of his demise (of
which he had advance knowledge). Rather than invite my sympathy, he quietly accepted his situation and carried right on communicating with me in the usual way until only a few weeks prior to his departure from among us. Now he's gone, and I will miss him.
Even so, life does go on, and I have no doubt that if David could still communicate with me, he'd be telling me to get off my backside and get on with it! So you'll now find the Owen T2.5 article on this website, just as David wanted. It will stand as my tribute to a man whom I greatly admired, respected and just plain liked. Happily, it won't be my final article in which David had a hand - I have another one in the works on which he and I collaborated very closely. Watch for it to appear in a future issue........
Last month I had the unhappy duty of letting my readers know about the termination of any further updates of the wonderful Fuel-Soaked control line web-site which was established in 2008 by Zoe Quilter and was maintained by Zoe until very recently. Thankfully, Zoe has now confirmed that the Fuel-Soaked site will remain accessible for the currently-forseeable future. Even though it's no longer being updated, Zoe's site continues to be well worth a browse. However, I for one will miss the monthly updates...................
By way of compensation, I'd like to let my readers know about another on-line resource which will provide plenty of good reading for anyone interested in control-line. This is the wonderful Swedish on-line control line magazine LINA, which is published on an ad-hoc basis as and when time and available material combine to permit. The current Editor is Ingemar Larsson.
LINA offers high-quality coverage of all aspects of control line from stunt through speed and team racing to combat. Articles on classic topics also appear regularly - in fact, the last issue included several pieces by Yours Truly! The publication is multi-lingual - articles are presented in both Swedish and English, although the Swedish articles can readily be translated using Google Translate or a similar program (and vice versa, I assume!). The photographs are all in full colour and are of high quality, as is everything about this publication. Highly recommended!
At one time, Ingemar and his predecessors used to put out four issues of LINA per year. However, time pressures in recent years have comromised his ability to keep doing this. Only two issues appeared in 2015, and Ingemar tells me that he will not be able to do more than two issues in 2016. Still, this is a resource well worth supporting! Back issues may be found through this link. Have a look, and contact Ingemar if you're interested in subscribing to future issues.
They say that there's nothing new under the sun, but Ingemar Larsson has drawn my attention to something that really is new! It seems that a few of the more adventurous members of the combat crowd over in Britain have become a little jaded with flying conventional I/C-powered models and have been seeking something that will raise their depressed adrenaline levels. Well, they seem to have succeeded! Noting the recent resurgence of interest in pulse jets arising from the ready and affordable availability of the Hobbyking unit (see the November 2014 issue of "AeroModeller" magazine for an excellent review), a few of the lads have seemingly been trying something pretty radical - Jet Combat! Sion Burns was kind enough to send along the accompanying photo of a typical model of this type.
Speeds are apparently astronomical, and a few participants are still suffering from the after-effects of adrenaline overload combined with chronic vertigo and tinnitus despite the use of 25 meter lines and hearing protectors. There's also the problem of coming up with a streamer material that can resist the exhaust heat from the engine - conventional strings and streamers are rapidly crisped! So it remains to be seen if this will catch on, but kudos to Sion and his cronies for at least giving it a go ....................
Staying with the subject of publications, I always look forward immensely to the delivery of my monthly copy of "AeroModeller" magazine, still by far the best all-round periodical for the classic hands-on model enthusiast. There's always something new and intriguing, and the April issue was no exception - it included an article by Alex Phin of Redfin Engines fame on the subject of an exciting new model engine concept on which he's been working. This is the Redfish design, which is so named to make a clear distinction between it and Alex's standard (and excellent) Redfin engines. Rightly so, because it's a radically new concept.
Noting the well-established fact that a good proportion of the fuel mxture in a classic two-stroke engine ends up short-circuiting through the cylinder and going out the exhaust with the combustion residues, Alex has come up with the idea of recycling the exhaust! His experimental Redfish design collects the exhaust, separates the fuel vapour fraction from the gaseous combustion residues, returns the unburned mixture fraction to the inlet tract through the second needle valve visible in the photo (which meters the flow) and discharges the inert exhaust gas
fraction. Brilliant - you can reduce the oil content in the fuel because the oil is recycled as in a full-sized four-stroke. Better yet, fuel consumption is drastically reduced, as are environmentally-harmful exhaust emissions. Hats off to Alex Phin for coming up with this concept! Get the full story in "AeroModeller" ...........
I've continued to hear from readers all over the world. Some of these communicatons are direct, while others have come through my blog site. I've heard from Luis Petersen, Lars Gustafsson, Maris Dislers, Doug Campbell, Andrew Boddington, Tim Dannels, Ken Croft, Ian Russell, Dave Balch, Jim Woodside, Knut Stien, Ferenc Somogyi, Tony Eifflaender, Ken Enya, Chris Boll, Ken Smith, Paul Venne and Bill Mohrbacher. Much appreciated, guys! Apologies to anyone whom I've missed..........
Ken Enya informed me that the release of the new Enya 35 Classic model which was covered in last month's Editorial on this site has been a little delayed. The engine should finally make its appearance very shortly after you read these words.
I was particularly gratified to hear from Ken Smith, since he drew my attention to yet another Dyne model that had escaped my attention in last month's Dyne article. This is a previously-unattested 2 cc spark ignition model. Ken sent me some excellent images of this engine, which also prove that at least some of the Dyne models sported blue paint on their lower cylinders. There'll be a full update with next month's issue!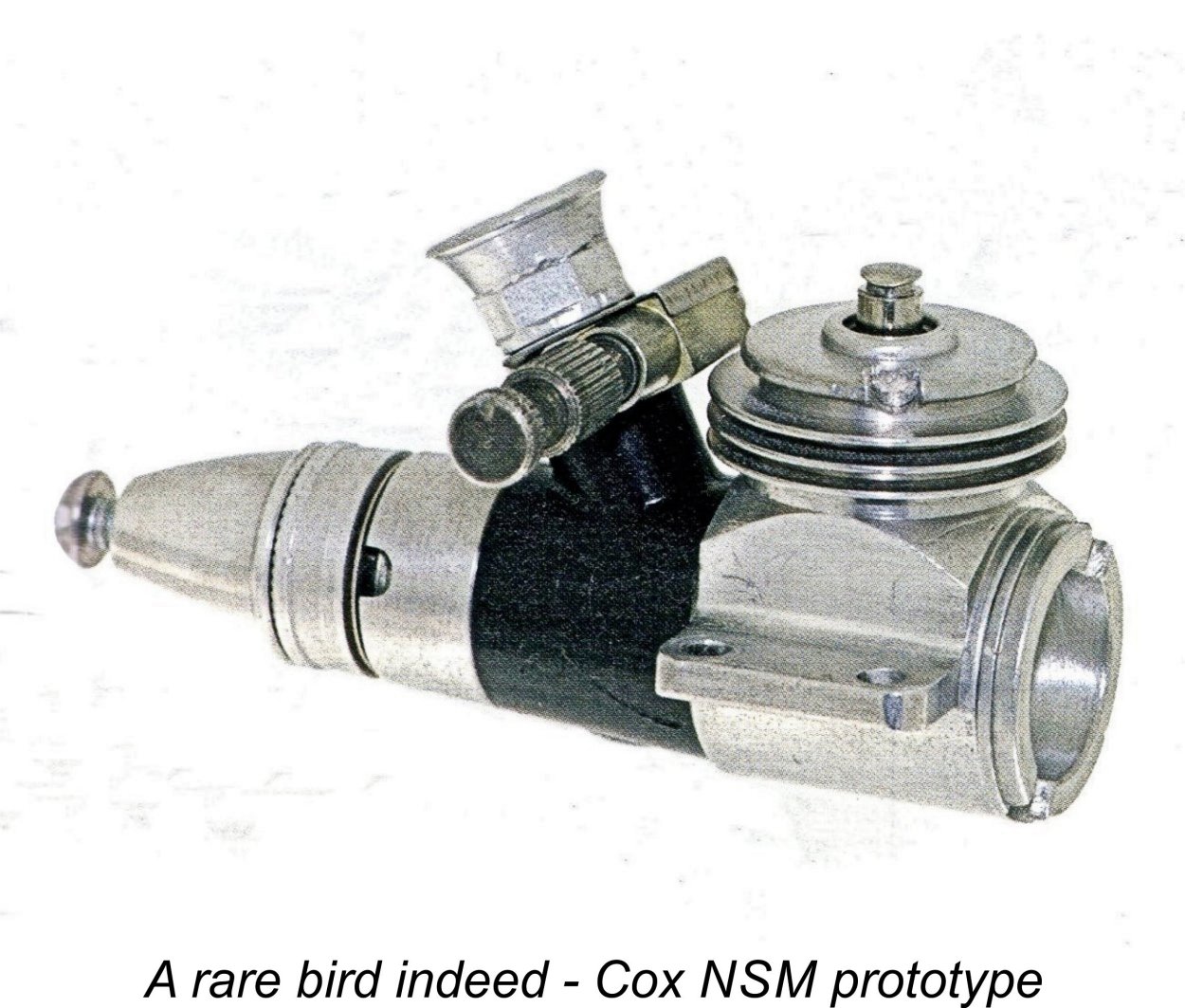 Thanks to some splendid assistance from several of my other valued friends and colleagues, this month's update of this site has morphed into something of a bonus issue, with no fewer than three new engine articles for your delectation! This kind of support is exacly what I need to keep this site going - thanks, guys!!
Apart from my own previously-mentioned piece on the Owen T2.5, you'll also find an article by my good mate Maris Dislers of Australia on the subject of a pioneering Australian spark ignition engine from the 1930's - the Winner 10 cc model. This mega-rare unit was based in large part upon the Brown Junior "C" from America. Although relatively few were made, those that did see service seem to have given a pretty good account of themselves. Maris's report certainly bears this out - I'm sure that you'll enjoy it.
Finally, my good friend from Denmark, renowned team race expert and former FAI T/R World Champion Luis Petersen, has contributed an English rendition of an
article by him which first appeared in Danish some 37 years ago. This article deals with perhaps the rarest Cox design of them all - the astonishing Cox NSM model. The concept for this remarkable engine originated in Germany, and Cox's interest seems to have been stimulated by a reading of Luis's article. Even though the concept doesn't appear to have been pursued, I'm sure you'll find it as fascinating as I did!
For next month I plan to present an article on the many and varied model engines produced during the pioneering era in Denmark, with special emphasis on the well-known Viking engines from that country. I think that this story will surprise a lot of people!
I've been extremely fortunate to enjoy the assistance of Luis Petersen in undertaking this work, to the extent that the article is a collaboration rather than the work of a single author. Luis and I hope that you enjoy it!
I think that's enough for now - more as always next month. Meanwhile, happy flicking, flying and finding!!
Cheers,
Adrian Duncan
Coquitlam, British Columbia, Canada
___________________________________
Note regarding material to be found on this site - unless specifically otherwise noted, all images and text which appear on this site are my own work, and I hereby assert my right to be recognized as the originator of this material. For the record, this material is made freely available to all upon two firm conditions:
No commercial use of any kind is to be made of any of the images or text posted on this site without my express written consent.
No use of any kind, commercial or otherwise, is to be made of any material published in any form on this site without full and open acknowledgement of the source.
Adrian C. Duncan
Coquitlam, BC, Canada